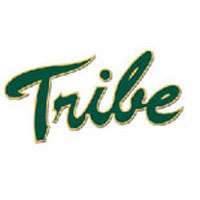 The William and Mary men's basketball team suffered a 76-69 setback to Towson in its Colonial Athletic Association opener on New Year's Eve.
The Tigers (10-4, 1-0 CAA) rallied from a 12-point first-half deficit and used a 17-2 run midway through the second half to knock off the Tribe (8-4, 0-1 CAA).
Sophomore guard David Cohn scored a career-high 16 points on 5-of-9 from the floor, including a 2-of-4 effort from 3-point range, to go with four assists. Senior Sean Sheldon added 14 points on 7-of-10 shooting, while junior Omar Prewitt just missed a double-double with 14 points and nine rebounds.
Junior Daniel Dixon rounded out the Tribe's double-digit scorers with 10.
William and Mary wraps up its five-game homestand against the College of Charleston on Saturday, Jan. 2. The game carries a 4 p.m. start and will be broadcast on Tribe Athletics TV via Stretch Internet. Tribe fans can also listen in over the Tribe Radio Network with Jay Colley and Charlie Woollum on the call.
The Tide 92.3 FM and 107.9 Bach FM are the flagship stations of the Tribe Radio Network and the audio can also be heard online at TribeAthletics.com.