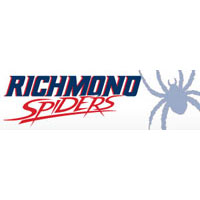 Richmond hit 11 of its first 17 shots to start with a bang and run away from high point (3-1), 80-56, on Saturday afternoon at the Robins Center.
The Spiders (2-1) shot a blistering 68 percent in the first half and 61.2 percent (30-of-49) for the game as seven different players found the basket. The Spiders recorded a season-high 18 assists and outrebounded High Point, 27-22.
Richmond's defense limited high point to 32 percent shooting in the first half and turned 10 turnovers into 20 points. The Spiders only committed six turnovers for a team assist-to-turnover rate of 3.0.
Senior Kendall Anthony was perfect in the first half, nailing all four three-point field goals he attempted and hitting two more field goals in the opening period. Including a 2-for-2 start from the free throw line, Anthony turned in 18 first-half points on his way to a game-high and season-high total of 22.
Junior Alonzo Nelson-Ododa scored 13 points on 4-of-5 shooting, also grabbing four rebounds. Redshirt-sophomore T.J. Cline continued his hot start to the season, scoring 11 points on 5-of-7 shooting from the field. Cline also grabbed a season-high seven rebounds with two assists.
ShawnDre' Jones set a career high with four assists while scoring 10 points with two three-pointers. Terry Allen added eight points and five rebounds, while Trey Davis had a career-high five assists. Deion Taylor grabbed five rebounds, including two on the offensive glass. Josh Jones came off the bench to score a career-high seven points in 18 minutes played.
high point scoring leader John Brown, who came in averaging 19 points per game, was held to just 12 points on 5-of-10 shooting. Brian Richardson led the Panthers with 13 points, including three treys.
The game was essentially decided in the first 11 minutes, when the Spiders opened a 26-9 lead, in no small part to shooting 11-for-17 as part of a 68 percent first-half shooting extravaganza. That included a run of six-straight made field goal attempts over a four-minute stretch to build the 17-point lead. ur hit four consecutive three-pointers in that window and hit seven of 11 three-point attempts in the opening period.
The Panthers missed five straight and four-straight shots at different points of the half, as Richmond limited HPU to just two points over the first four minutes and grabbed a 19-7 rebounding advantage for a 45-21 halftime score.
In the second half, the Spiders maintained their lead, with nine different players scoring points after the break to finish the rout. ur ended the game by hitting seven of its last eight shots, including back-to-back dunks from Nelson-Ododa and Allen.
Freshman guards Kadeem Smithen and Khwan Fore each scored their first career baskets, as Smithen made a steal and fed Nelson-Ododa on a fastbreak dunk in his first collegiate possession.
John Moran, Joe Kirby and Zach Chu also saw their first action of the season with Moran tallying an assist on a backdoor cut to Fore in the waning minutes.
The Spiders will hit the road for the holidays with a tough test at ACC foe N.C. State on Wednesday night at 7 p.m. That game will be broadcast on ESPN3.
QUOTES:
Head Coach Chris Mooney
"Obviously I thought we played really well today, our best offensive game so far this season. When you make shots, it makes the game easier and easier to run your offense. Or you can see it the other way in that when you move the ball you make shots and that's what I think we had here today. We were aggressive and very, very good on defense. We gave ourselves really good opportunities and then capitalized on them by making shots.
"I thought Kendall Anthony was great, and beyond the shooting, which was terrific, he leads our team, and we had 18 assists. That is a number we try and keep our eye on, because it means we had the ball moving and I thought he was a focal point of that and often a recipient of that because the ball found him back. I thought he was great today.
"I thought the guards started our offense well; all of our cuts were hard. Even when they went to a zone and changed up defenses to keep us off balance, there was much more of a rhythm right away in today's game."
Senior Kendall Anthony
"I didn't have a good game against ODU and I had a bad taste in my mouth so I knew I had to set the tone and help the tempo early on."
Redshirt-sophomore T.J. Cline
"It's only our third game in, but I feel very comfortable. The guys have all the confidence in the world in me so I thank them from that. As a big guy, they ask you to hustle and get to balls on the ground, so I definitely enjoy that role."