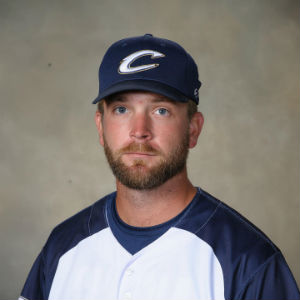 John Jeanes has been hired as the new manager of the Waynesboro Generals. Jeanes, the pitching coach and recruiting coordinator at Chipola College (Marianna, Fla.), is in his fifth season as a college assistant coach, including stints at University of the Cumberlands and Middle Georgia State.
A graduate of Post University (Waterbury, Conn.), Jeanes was a four-year starter in baseball and also earned a degree in sports management.
"I'm extremely excited to accept the position as manager for the Waynesboro Generals. It is an honor to be a part of a first-class organization," Jeanes said. "I hope to lead these young men in the right direction not only to make them better baseball players on the field but better human beings off."
Jeanes replaces Matt Williams, who was part of the staff with the Generals for four years, the last two as the manager, and was the 2016 Valley League Manager of the Year.
Williams was 50-34 in two seasons with Waynesboro, and won a VBL championship in 2014 as an assistant.