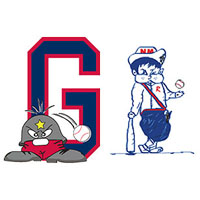 A Kevin DeFilippis walkoff RBI double lifted New Market to a 3-2 win in the nightcap of a Sunday doubleheader with the Waynesboro Generals, ending the Generals' winning streak at nine.
The Generals won game one, the completion of a game suspended during the June 29 derecho, by a 19-14 final.
The split leaves Waynesboro with a three-game lead in the South Division over second-place Harrisonburg. The Generals can clinch the division title with a win at Harrisonburg on Monday night.
The opener of Sunday's twinbill had been halted by a power outage last month with New Market up 8-7 in the top of the fifth inning. The Rebels' lead was at 11-7 into the seventh when the Waynesboro offense exploded for eight runs, aided by four walks by New Market pitchers and an error. Anthony Iacomini, Julian Ridings, Jacob Hoyle, Ryan Breen, Devin Smith and Brandon Glazer each drove in runs in the onslaught that ended with the Generals up 15-11.
Waynesboro added a pair of insurance runs in the eighth on a two-run single by Smith and two more in the ninth on RBI hits by Ridings and Caleb Palensky.
Eric Stout (5-1) picked up the win in relief. Stout pitched all five innings played Sunday, giving up four runs on six hits.
Game two was as different from game one as it could be. Waynesboro starter Jeff Conley and New Market starter Caleb Shelley engaged in a pitchers' duel, with Conley giving up a run on five hits in six innings of work, and Shelley pitching into the eighth, giving up two runs on four hits.
Jacob Hoyle (2-1) took the loss for Waynesboro, giving up the RBI double by DeFilippis with one out in the ninth.