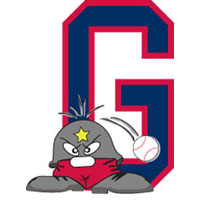 The Waynesboro Generals have clinched the #2 seed in the 2014 Valley League playoffs and will open the postseason at home at Kate Collins Field on Tuesday against either Covington or Aldie.
Waynesboro (27-16) closed out the regular season on a six-game winning streak and won 11 of its last 14 to close at a season-high 11 games over .500.
First pitch for Game 1 of the best-of-three first-round playoff series is set for 7 p.m. Tuesday. Game 2 will be at Covington or Aldie on Wednesday, and Game 3, if necessary, will be in Waynesboro on Thursday at 7 p.m.
More online at www.WaynesboroGenerals.net.