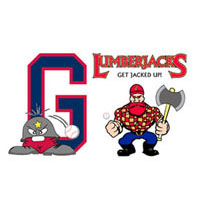 Covington had the go-ahead run on first base with nobody out in the ninth, but Waynesboro Generals reliever Will Lowman was able to get out of the two-on, no-out jam, and the Generals advanced to the Valley League championship series with a 4-3 win over the 'Jacks in front of 825 fans at Kate Collins Field Sunday night.
Lowman got the final three outs in relief of starter Kevin Doherty, who was brilliant in his eight-plus-inning effort, allowing three runs on six hits, striking out five and issuing no walks. The Generals offense staked Doherty to the early lead, getting two in the first on a run-scoring double by Cole Gruber and an RBI single by Mike McClellan, and adding runs on a Mike Marcinko RBI single in the second and another McClellan RBI single in the third that made it 4-0 Waynesboro.
But that was it for Waynesboro, which knocked out 13 base hits, but also had two innings end with runners thrown out at home and left 11 runners on base.
Covington didn't get its first hit off Doherty until one out in the fourth, and didn't get on the board until the seventh, on a Hayden Platt RBI single that cut the lead to 4-1. A Demetrius Moorer RBI triple in the eighth cut the margin to 4-2, setting the stage for the Covington ninth, which started with Doherty hitting Matt O'Neil with an 0-2 fastball to put the leadoff man on. Lowman came in for Doherty, and promptly gave up a fly-ball single to center to Platt to put two on with no out. A Lowman wild pitch allowed the runners to advance to second and third, and a Grant McKown grounder was misplayed by third baseman Tyler Orris, allowing pinch-runner Bernard Brito to score, cutting the lead to 4-3.
There were still runners on first and second and no outs at this point, but Lowman settled down, striking out Brent James for the first out, getting Jonathan Flores to pop out for the second out, and then inducing a grounder to third off the bat of Shane Castro that Orris ran to the third-base bag for the forceout to end the ballgame.
The win pushes Waynesboro into the Valley League championship series for the second consecutive year, where the Generals will try to defend the VBL title against the Charles Town Cannons. Game 1 is set for 7 p.m. Monday at Kate Collins Field, with Game 2 at Charles Town on Tuesday at 7 p.m. A deciding Game 3, if necessary, will be back in Waynesboro on Wednesday.
More online at www.WaynesboroGenerals.net.