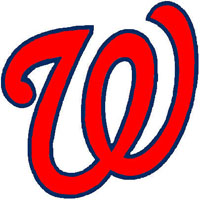 Washington got two in the first at Kansas City Monday night, and Gio Gonzalez and three relievers made them hold up in a 2-0 Nats win.
Gonzalez (2-1, 1.15 ERA) gave up four hits in six scoreless innings. Jonathan Papelbon pitched a perfect ninth for his ninth save of the season.
Ryan Zimmerman got the Nats (18-7) on the board in the first with an RBI double. Daniel Murphy added an RBI groundout off Edinson Volquez (3-2, 3.13 ERA).
Murphy was 3-for-4 at the plate to raise his season average to .382.
The Nationals improved to 4-0 on their current road trip.