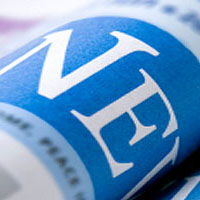 As part of an ongoing investigation, food safety specialists from the Virginia Department of Agriculture and Consumer Services (VDACS) and personnel from the Virginia Division of Consolidated Laboratories (DCLS) have detected Listeria monocytogenes, a bacterium that can cause human illness, in cheese produced by Roos Foods Inc. of Kenton, Del.
VDACS advises consumers not to eat any cheese products made by Roos Foods, or foods that have been made with these cheeses. Brands produced by Roos Foods include: Santa Rosa de Lima, Amigo, Mexicana, Suyapa, La Chapina and La Purisima Crema Nica.
To date, Virginia has no reported cases of listeriosis associated with this cheese. Listeria monocytogenes infection commonly can exhibit short-term symptoms such as high fever, severe headache, stiffness, nausea, abdominal pain and diarrhea when it affects healthy individuals.  It may cause serious and sometimes fatal infections in young children, frail or elderly people and individuals with weakened immune systems.  The organism is also a major concern for pregnant women because it can cause miscarriages, stillbirths and neonatal illness. Symptoms of Listeria infection generally appear about three weeks after exposure, but may appear as soon as three days or as long as 70 days after exposure.
If a person has any of the above symptoms and has consumed cheese from Roos Foods, they should consult their healthcare provider.