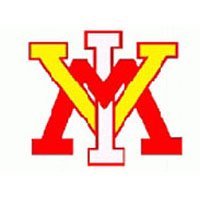 With the fall season rapidly approaching, the VMi men's soccer team returned to Post on Aug. 14 to begin its preseason regimen in advance of the 2014 slate.
The Keydets, under the guidance of fifth-year head coach Richie Rose, return seven letterwinners from the 2013 campaign, while also welcoming in 12 newcomers to the squad. Rose has named junior goalkeeper Alex Guerra and senior midfielder Blake McCauley as co-captains for the upcoming season.
The first order of business for the newcomers was a trip to the barbershop as the freshmen received their first haircuts at VMI. Later in the afternoon, the upperclassmen came together for a meeting followed by a full squad practice at 6 p.m.
Day two will see the upperclassmen complete the VMI Fitness Test (VFT) prior to a team training session at 10 a.m.
VMI, which will begin play in the Southern Conference for the first time since the 2002 season, opens 2014 with a pair of road scrimmages, kicking off with neighboring Washington & Lee University on Aug. 22 at 6 p.m. The Keydets' second exhibition game will be in Bristol, Tennessee as VMI takes on King College at 4 p.m.
The Keydets open the regular season at home on Aug. 30 as they welcome former Big South Conference opponent Longwood University to Patchin Field at 4 p.m. All 10 home games during 2014 will be played at Patchin Field.
Highlighting the early season schedule will be the Jay Sculley Memorial Tournament as VMI is joined by another former Big South foe, Liberty University, as well as Robert Morris University and University of South Carolina Upstate. The Tournament will be contested on Sept. 12 and 14, with two games on each day.