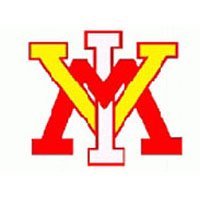 VMI will host a second round game of the College Insider.com Postseason Basketball Tournament (CIT) against IPFW Saturday at Cameron Hall. Tipoff is 1 pm.
It will mark the first ever Division I national postseason tournament game played in Lexington.
VMI advanced to the CIT second round with a 111-100 win over Canisius College Tuesday night in Buffalo. VMI moved to 20-12 on the 2013-14 season and notched a 20-win season for only the fifth time in program history. The Keydets are playing in their first postseason basketball tournament since 1977.
IPFW currently is 25-10 and posted a Summit Conference record of 10-4 this season. The Mastodons advanced to the CIT second round with a 97-91 win over Akron Wednesday and advanced to the Summit League Championship game against North Dakota State. IPFW is led in scoring by Luis Jacobo who is averaging 14.8 points a game.
Tickets can be purchased online at www.vmitickets.com beginning at 11:00AM on Thursday, March 20, 2014.  All orders will be left at will call for pick-up prior to the game.Orders can also be placed via phone at 540-464-7266, however, the VMI Ticket Office encourages the use of VMITickets.com for this event.
Ticket prices are as follows:
Red/Yellow Reserved Seating – $15 *Supplies are limited*
Adult General Admission – $10
Youth/Student General Admission – $5 *This includes any current college students with valid Student ID, high school students, and children*
*A $5 processing fee will be placed on all orders*
NOTE- For 2013-2014 VMI Basketball Season Ticket Holders: Your reserved seats are being held for a limited time.  We encourage you to call the ticket office at 540-464-7266 to reserve your seats as soon as possible.  After Friday morning, we cannot guarantee your seating locations.**
The ticket office will be open extended hours during the upcoming days.  Hours are as follows:
Thursday, March 20, 2014: 9am-6pm
Friday, March 21, 2014: 8am-6pm
Saturday, March 22, 2014: 9am-Halftime