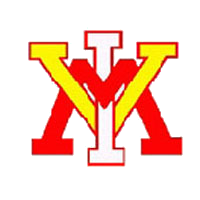 The East Tennessee State Buccaneers jumped out to a 9-3 lead and, for the second straight day, held off a ninth-inning rally by the VMI Keydets en route to a 9-6 victory in the middle game of a three-game SoCon series, contested Saturday in Lexington, Va.
VMI (9-19, 4-7 SoCon) trailed 9-5 headed to the ninth, but Will Malbon led off with a pinch-hit bunt single. He was forced out on a Ray Lopez groundball, but Jordan Tarsovich singled and Tyler Tharp had a RBI single to cut the deficit to 9-6.
Dillon Cate relieved and walked David Geary on four pitches, bringing Will Connerley as the potential winning run. Connerley had already homered twice on the day, but he popped out to second base for the second out. Brandon Angus then flew out to right field to end the game as ETSU (14-19, 3-5) held on for the victory.
It was a game of offense, as the Keydets and Bucs combined for 15 runs and 28 hits. Tharp had a career-high four hits for the home team, while Connerley went 2 for 5. Both of Connerley's hits were home runs, bumping his season-total to a team-high eight with his first career multi-homer game.
Every ETSU starter, save DH Lee Haeberle, who did not record a plate appearance, had at least one hit.
The Keydets jumped ahead 2-0 in the first against Jimmy Nesselt. Aaron Maher dropped Lopez's warning track fly ball for a two-base error, and Tarsovich immediately followed with a RBI double for a 1-0 lead. Tharp then singled home Tarsovich to make it 2-0, Keydets.
ETSU got on the board in the third, when Zach Thompson reached on a two-base error by Thomas Stallings to start the frame. Danny Carrier singled and Jeremy Taylor plated Thompson with a single, cutting the Keydet lead to 2-1. After a throwing error by pitcher Brandon Barbery on a pickoff attempt, Chris Cook walked and Taylor scored on a wild pitch to tie the game. Trey York then singled home Cook to give ETSU a lead it would not surrender, 3-2.
A RBI double by Carrier pushed that lead to 4-2 in the fourth, but Connerley went opposite field for a solo home run to right center to start the bottom of that frame, making it 4-3.
ETSU then scored twice more in the fifth, tallying on a two-run single by team RBI leader Kevin Phillips to push its lead to three, 6-3. That margin grew to 9-3 with a three-run inning in the seventh, as the Bucs took advantage of two Keydet walks and a hit by pitch to score three times on only one hit.
VMI started its rally in the seventh, when Jacob Jaye opened the inning with a double and Lopez followed with a single. Tarsovich then doubled home a run, but left-hander Josh Jacques relieved Nesselt and got Tharp to pop out to end the threat. Connerley then went deep with one out in the eighth to set the stage for VMI's rally attempt in the ninth.
The starters got the decisions, as Barbery (3-2) took the loss by giving up five runs, three earned, in four-plus innings. He walked three and did not record a strikeout. Nesselt allowed four runs, three earned, in 6 2/3 innings. He moved to 4-3 on the year by striking out 11 and walking none. Cate earned his fourth save.
VMI baseball returns to action Sunday, when the series with the Bucs wraps up at 1 p.m.