VMI head coach Sparky Woods today announced the signings of the 2014 football recruiting class. The group features 14 signees including nine that are defensive players. Eight come from the state of Virginia, and six from out-of-state. Six states are represented in this year's signing day class.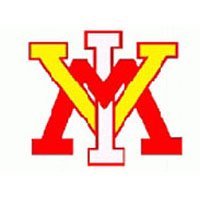 "I'm real excited about our class,"said Woods. "It's defensive heavy, but with some offensive guys coming in including players at quarterback and left tackle. Defensively, we also have cover guys and players who can run on defense. Each year we have tried to strengthen our secondary with the game getting so spread out and that also includes the outside backers who get around the ball on the perimeter. Offensively, you always want to get a quarterback and add a player makeror two who can have an impact on special teams."
The following signees are members of the 2014 VMI Football recruiting class. The info below includes name, position, height, weight, high school, and hometown. Further capsule information on each signee follows, and video highlights of the signees will be posted on 'Roo Tube, VMI's athletic multimedia player located at www.vmikeydets.com, and linked to this article.
2014 VMI FOOTBALL SIGNEES (As of 2/5/14)
Bradley Brown OL, 6-4, 280, Magna Vista HS, Martinsville, Va. – WATCH VIDEO
Allan Cratsenberg ILB, 6-3, 220, Highlands HS, Natrona, Pa. – WATCH VIDEO
Adam Doll-Hennis ILB, 6-2, 235, Rockbridge Co. HS, Lexington, Va. – WATCH VIDEO
Xavier Greenfield DL, 6-0, 265, Magna Vista HS, Martinsville, Va. – WATCH VIDEO
Devin Johnson DL, 6-1, 270, Swansea HS, Gaston, S.C. – WATCH VIDEO
Brian Lipscomb OLB, 6-3, 225, Kecoughtan HS, Hampton, Va. – WATCH VIDEO
Jade Maher QB, 6-4, 190, Connellsville HS, Dunbar, Pa. – WATCH VIDEO
John Mobley TE, 6-4, 235, Nansemond Suffolk Academy, Portsmouth, Va. – WATCH VIDEO
Tony Richardson LB, 6-3, 215, University HS, Morgantown, W.Va. – WATCH VIDEO
Greg Sanders DB, 5-10, 170, Christian Brothers HS, Cordova, Tenn. – WATCH VIDEO
Chase Smith OL, 6-3, 280, Woodgrove HS, Lovettsville, Va. – WATCH VIDEO
Gabe Sutherland DB, 5-10, 200, McLean HS, McLean, Va. – WATCH VIDEO
Brice Tucker WR, 5-10, 175, Bishop Sullivan Catholic HS, Hampton, Va. – WATCH VIDEO
Michael Williams DB, 5-10, 170, McEachern HS, Powder Springs, Ga. – WATCH VIDEO