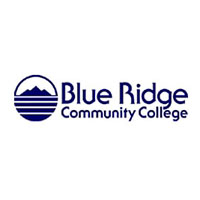 Blue Ridge Community College and the Blue Ridge Area Food Bank (BRAFB) are partnering once again to raise the profile of hunger, both locally and abroad. The 8th Annual Virginia Hunger Symposium is designed not only to raise awareness, but to work toward solutions for a problem that plagues local communities, the nation and the world.
The Symposium runs October 21-26. Highlights include a basketball tournament in the new Recreation Center and brcc Chopped, a cook-off featuring two teams of local celebrity chefs paired with students.
Last year's event raised more than $7,186 and 9,140 pounds of food, providing 36,363 meals.  All proceeds benefit the BRAFB, which serves an average of 114,000 people in our region each month.
Schedule of Events
Tuesday, Oct. 21
Event: Salad Bar Fundraiser with entertainment by Magician Wes Iseli
Time: 12-2 pm
Location: Plecker Center room 126C
Event: 3 on 3 Basketball Tournament
Time: 5 p.m.
Location: Recreation Center
Wednesday, Oct. 22
Event: Film and Discussion: Hunger in America
Time: 11 am – 12:30 pm
Location: Plecker Center Auditorium
Event: brcc Chopped – Two Team Cook-off
Time: 12:30 – 1:45 pm
Location: Plecker Center 126
Event: Lunch 2 Go: On-Campus Food Pantry Program
Time: 10 am-2 pm & 3-5 pm
Location: Student Activities Office
Thursday, Oct. 23
Event: Hot Dog Cookout  
Time: 11:30 am – 12:30 pm
Location: Plecker Patio
Event: Discussion: Hunger in America: The 2014 Hunger Study
Time: 12:30-1:30 pm
Location: Plecker Auditorium
Event: Empty Bowl Dinner
Time: 6 pm
Location: Plecker 126
Friday, Oct. 24- Sunday, Oct. 26
Event: Play The Last Five Years
Time:  7 pm (Friday-Saturday); 3 pm (Sunday)
Location: Fine Arts Center Theatre (V135)
All week: Voting for Spooktacular Halloween Pet Photo Contest and a peanut butter collection drive.
More about…
The Virginia Hunger Symposium – In an effort to mobilize the public and raise the community's awareness of local, national and global hunger, brcc and the Blue Ridge Area Food Bank (BRAFB) collaborate to offer the Virginia Hunger Symposium – a four-day, annual hunger education event in October, typically occurring during the week of National Food Day. Sponsored by BRCC, the event encourages the campus community to work with BRAFB to solve hunger through educational and entertaining activities that do more than scratch the surface of the hunger situation in the Shenandoah Valley. They delve into the root causes, scope and effects of hunger. It also serves as a food drive and fundraiser for the BRAFB and is open to both students and the community at large.
BRCC Chopped – brcc Chopped will feature two local celebrity chefs: Tassie Pippert & Tracy Hiner paired with two students each. The teams will be presented with their ingredients – common Food Bank items and seasonal produce – at the competition. They will have one hour to prepare and cook their meals, which will then be judged, and one team will be named the brcc Chopped Champions!
Discussion: Hunger in America: The 2014 Hunger Study – The talk will focus on the recent findings of the largest and most comprehensive study of the State of Hunger in the Shenandoah Valley and nationally.
Empty Bowl Dinner– The Empty Bowl Dinner features a variety of homemade soups served in beautiful ceramic bowls that attendees may keep. Suggested minimum donation is $15.  Sponsored by brcc Enactus.
The Last Five Years – Follow two young New Yorkers who fall in and out of love over the course of five years, in this ingenious and intimate musical by Jason Robert Brown. Actress Cathy tells her story backwards, while writer Jamie tells his story chronologically. The two characters meet on stage only once – at their wedding in the middle of the show. Starring Dustin Roadcap and Liz Leone, this brcc Fine Arts Center production is directed by Sandi Belcher. The Last Five Years is presented through special arrangement with Music Theatre International (MTI). NOTE: Adult language. Tickets: $10; Students free. Contact: [email protected], 453-2215.