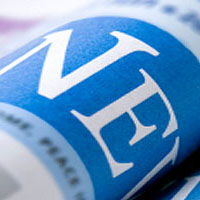 Virginians do love their farmers' markets. That's evident from the popular vote that landed four Virginia markets in the national Top 100 identified by the American Farmland Trust's annual "I Love My Farmers Market Celebration." The Williamsburg Farmers Market was ranked second, the Historic Manassas Farmers Market was ranked 64th, the Four Mile Run Farmers & Artisans Market in Alexandria was ranked 80th and the Falls Church Farmers Market was ranked 94th.
"With the increased growth in the number of farmers' markets in Virginia and nationwide, it's very heartening to see that consumers continue to rank Virginia markets among the best in the country," said Tony Banks, a commodity marketing specialist for Virginia Farm Bureau Federation. "These markets continue to provide a venue for farmers to sell their products directly to consumers who want locally grown food and other farm items. The growth in market numbers and size is quite impressive."
Virginia is ranked ninth nationwide for number of farmers' markets. There are 249 farmers' markets in the commonwealth, according to the U.S. Department of Agriculture's Agricultural Marketing Service. There are more than 8,200 farm markets nationwide; that represents a 76 percent increase since 2008.