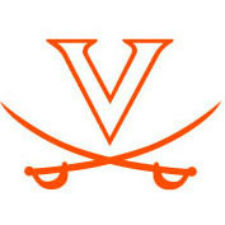 Virginia basketball recruit Kyle Guy is among the 24 players selected for the 2016 McDonald's All-American Game.
Guy (Lawrence Central, Indianapolis) is the #25 recruit in the ESPN 100. The 6'2" shooting guard is averaging 24.6 points, 6.3 rebounds and 3.6 assists per game this season.
Two other members of Virginia's 2016 recruiting class, shooting guard DeAndre Hunter and point guard Ty Jerome, were nominated for the McDonald's game, but ultimately not selected.
Guy is the first Virginia recruit to be selected for the McDonald's game since Sylven Landesberg in 2008.
Details
The McDonald's All-American Game will take place March 30 at Chicago's United Center for the sixth consecutive year.
The boys game begins at 8 p.m. CST March 30 and will be televised live on ESPN.
The 2016 McDonald's All American boys teams feature the country's top talent hailing from 14 different states. The East Team includes Duke-bound Jayson Tatum (Chaminade College Preparatory School – St. Louis, Missouri) and highly ranked power forward Bam Adebayo (High Point Christian Academy – High Point, North Carolina). The two will be joined by small forward Miles Bridges (Huntington Prep – Huntington, West Virginia), shooting guard Terrance Ferguson (Advanced Preparatory International – Dallas, Texas) and combo guard Markelle Fultz (DeMatha Catholic High School – Hyattsville, Maryland).
The West Team will be led by small forward Josh Jackson (Prolific Prep – Windsor, California), Malik Monk (Bentonville High School – Bentonville, Arkansas), Lonzo Ball (Chino Hills High – Chino Hills, California) and Frank Jackson (Lone Peak High School – Highland, Utah), the first Utah boys player to play in the Games since 2000.
Of the 24 boys selected to be McDonald's All Americans, four have yet to make their college decisions. Of those who have decided, Kentucky has the most commitments with four, followed by Duke and Michigan State with two each.