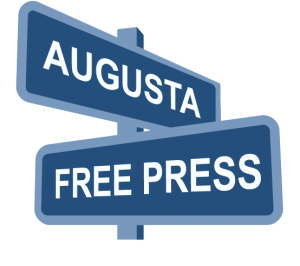 Augusta Free Press: The Magazine will hit newstands in January 2015 and will be offered bimonthly. AugustaFreePress.com launched in 2002 to provide news and information to people throughout the region online.
We'll take our brand to print with the launch of the full-color Augusta Free Press: The Magazine offering news, features, and entertainment stories you won't find anywhere else with a local focus – and it will be available for FREE throughout the region.
We are offering discounts to anyone who might commit early to 2015 advertising with us.
Discounts up to 20% are available as follows …
Save 10%: Advertise in all six issues for 2015.
Save 10%: Prepay for your ad(s) by 11/25/14.
For 2015, six issues will be published …
January/February 2015             Placements due 12/15/14
March/April 2015                       Placements due 2/15/15
May/June 2015                           Placements due 4/15/15
July/August 2015                        Placements due 6/15/15
September/October 2015         Placements due 8/15/15
November/December 2015      Placements due 10/15/15
Our rates for each issue will be:
$250: Eighth Page
$450: Quarter Page
$800: Half Page
$1500: Full Page
$2000: Back Cover
We want to thank early partners for making placements for 2015 in the magazine!
Augusta Health
Fall Foliage Festival
Fantastic Sams
Fly Fishing Festival
Shenandoah Valley Bach Festival
We will distribute the magazine for free in restaurants, coffee shops, libraries and other attractions in Charlottesville, Waynesboro, Staunton, Harrisonburg, Lexington and points in between.
Want to know what kind of quality to expect from Augusta Free Press: The Magazine? You may view past copies of the award-winning New Dominion Magazine produced by AFP online at http://en.calameo.com/accounts/19253
Augusta Free Press is online at augustafreepress.com. Online advertising is also available.
Thank you for your interest. We look forward to hearing from you regarding placement and/or story ideas.
Sales Manager
Crystal Graham
(540) 949-6574
[email protected]  
Editor
Chris Graham
(540) 910-0434
[email protected]