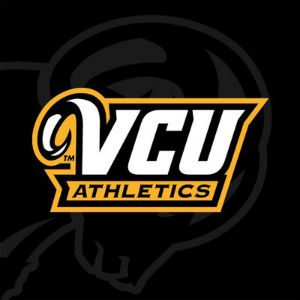 Redshirt junior forward Issac Vann led the Rams with 16 points and eight rebounds as VCU defeated Gardner-Webb 69-57 in the 2018-19 season opener for both teams. VCU forced 21 Runnin' Bulldogs' turnovers and held Gardner-Webb to 38.5 percent shooting (20-of-52) from the field.
Vann lead the way with 16 points on 6-of-14 shooting and added eight rebounds and four steals
Junior guard Mike'L Simms supplied 12 points on 4-of-5 shooting from 3-point range in 23 minutes of action
Redshirt junior guard Marcus Evans made his VCU debut and scored nine points and added two steals. Evans, who redshirted last season after transferring from Rice, has overcome two Achilles' surgeries since his last college game in 2017
Gardner-Webb was led by freshman guard Jose Perez, who provided 16 points and five rebounds in 29 minutes.
The Runnin' Bulldogs made a game of it early, and led VCU 7-6 with 14 minutes remaining in the first half. But VCU would lead the rest of the way
With VCU leading 18-16, Vann got the ball on a fast break and threw down a powerful dunk over a Gardner-Webb defender to ignite a 9-2 run that put the Rams up 27-18 with just over four minutes remaining in the half
The Rams finished the half strong, after a 3-pointer by VCU sophomore guard Malik Crowfield with 2:30 left started another 9-2 run that pushed the VCU lead to a 38-22 going in to the break
VCU started the second half aggressively after an and-1 layup by Vann with 17 minutes to play gave the Rams their largest lead of the game at 18
After Gardner-Webb cut the score to 59-50 with just over eight minutes remaining in the game, VCU picked up the pressure once again to spark a 6-0 run to extend the lead back to 15
The Rams shot 47.8% (11-of-23) from the field in the second half and led by as many as 20.