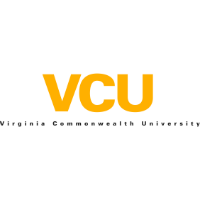 In yet another epic battle between two city rivals, VCU came out with 70-67 win over Richmond in the quarterfinals of the Atlantic 10 Tournament in the Barclays Center in Brooklyn, N.Y.
Richmond (19-13) shot 57.4 percent from the floor, scored 19 points on the fast break and outgunned the Rams (24-9) 48-18 in points in the paint. The game featured 15 lead changes and five ties with VCU's largest lead not coming until the final 14 seconds when they went up five.
All-Atlantic 10 First Teamer Kendall Anthony led all scorers with 26 points in his 100th career double-digit scoring game. He added six assists, four steals and four rebounds, playing nearly all 40 minutes. Anthony shot 12-of-16 (.750) from the field and hit both of his two three-point attempts.
T.J. Cline hit two big threes on his way to 14 points while Terry Allen scored 12. Atlantic 10 Sixth Man of the Year ShawnDre' Jones added seven points, while Trey Davis scored six and grabbed a team-high six boards.
All eight Spiders that saw the court grabbed at least one rebound and all but one player made an assist.
"This was another great game in a tremendous college basketball rivalry," head coach Chris Mooney said. "I told our guys how proud I am of their effort and their play today. We showed so much heart and I'm looking forward to this season continuing."
VCU's Melvin Johnson scored 23 points on five threes, all coming in the first half. JeQuan Lewis battled foul trouble (4) and turnovers (4) on his way to 10 points. Richmond limited Treveon Graham to just nine points on 2-of-11 shooting from the field.
The teams played an exciting first half with the Rams coming alive for eight three-pointers and Richmond countering with steals and transition dunks.
Although Richmond trailed, 37-36 at halftime, UR came out firing early in the second frame to build an early lead. An offensive putback from Allen at the 13:40 mark capped a 12-1 Spider run to put Richmond up 48-40 with 13:40 left. Anthony answered a Lewis layup with a jumper in the paint of his own.
From there, VCU slowly chipped at Richmond's lead. Free throws from Graham cut the margin to 54-52 with 7:15 left, but the Spiders pushed back with a spin move and bucket from Davis and a layup from Anthony to go back up 58-52 with four minutes left.
A three-pointer from VCU's Doug Brooks gave the Rams a 62-60 lead, but Cline answered with a layup on the other end. Mo Alie-Cox then converted a three-point play with 1:07 left for a 65-62 VCU lead. Richmond was unable to convert on their next possessions and the Rams hit enough free throws to keep the Spiders at bay in a 70-67 final.
With a strong six-game winning streak to finish the regular season and place fourth in the competitive Atlantic 10, Richmond is considered a strong candidate for the National Invitational Tournament (NIT). The NIT will hold its selection show on Sunday night at 8:30 p.m.