Sports
UVA's Savino, Neeck, Liberty's Fluharty selected on Day 2 of 2022 MLB Draft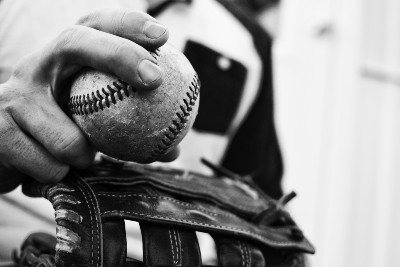 UVA pitchers Nate Savino and Brandon Neeck and Liberty pitcher Mason Fluharty were selected on the second day of the 2022 MLB Draft.
Savino was taken in the third round (82nd overall) by the Arizona Diamondbacks. The Toronto Blue Jays chose Fluharty in the fifth round (158th overall). The Los Angeles Dodgers picked Neeck in the ninth round (285th overall).
Savino, a native of Sterling, put forth his best season as a Cavalier in 2022. The southpaw made a team-best 15 starts and sported a 3.69 ERA, the 11th-lowest in the Atlantic Coast Conference. Savino struck out 79 batters in 78 innings pitched this season, while walking 32. He was named to the USA Golden Spikes Award Midseason Watch List after starting the season 4-0 with a 2.06 ERA.
For his career, Savino logged 143.1 innings and struck out 123 batters in 35 total appearances.
One of the ASUN Conference's top relief pitchers in 2022, Fluharty was selected to the ASUN All-Conference second team after posting a 6-3 record with a 2.84 ERA and two saves over 50.2 innings, all in relief.
The lefthander led the Flames and finished third in the ASUN with 26 appearances. He also tied Joe Adametz and Garrett Horn for the team lead
Fluharty struck out 83 batters and walked 10 in 2022, holding opponents to a .230 batting average. The left-hander finished second on the Flames in strikeouts and posted an outstanding 14.8 strikeouts per nine innings. He allowed only three of the 24 runners he inherited during the year to score (12.5 percent).
In his three seasons at Liberty (2020-22), Fluharty went 6-4 with a 3.47 ERA and three saves over 51 career appearances, and struck out 108 and walked 23 over 80.1 innings.
Primarily a reliever for the Cavaliers over his four years in Charlottesville, Neeck was one of UVA's top backend bullpen arms. His most notable performance as a Cavaliers came in the 2021 NCAA Columbia Regional in which he struck out a UVA postseason record 16 batters over 5.2 innings pitched against top-seeded Old Dominion.
Neeck was UVA's opening day starter in 2022 and won two of his first three games before transitioning to the team's closer role. Out of the bullpen, he posted a 2.45 ERA with 32 strikeouts in 18.1 innings pitched. He recorded three saves, all in ACC play (North Carolina, Virginia Tech and Clemson) and all required five or more outs.
Neeck had 101 strikeouts in 67.2 career innings pitched in three seasons for the Cavaliers.