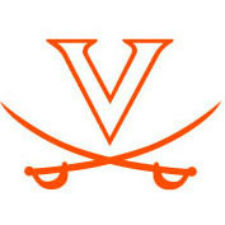 UVA strong safety Anthony Harris was named to the 2014 preseason Bronko Nagurski Trophy Watch List, the Football Writers Association of America (FWAA) announced Thursday. The FWAA and the Charlotte Touchdown Club award the Nagurski Trophy annually to the nation's best defensive player.
Harris (Sr., Chesterfield, Va.) is a preseason All-American after winning All-America honors in 2013 from Sports Illustrated (first) and Walter Camp (second). Harris was named to the preseason Bednarik Award Watch List on Monday. Harris led the nation with eight interceptions and set a UVa record with at least one interception in five straight games. CFPA listed Harris on its preseason 42-man watch list for its defensive back of the year.
Players may be added or removed from the watch list during the course of the season. Once again, the FWAA will choose a Bronko Nagurski National Defensive Player of the Week each Tuesday throughout the season. If not already on the watch list, the honored player will be added at that time. The FWAA and the Charlotte Touchdown Club will announce five finalists for the 2014 Bronko Nagurski Trophy on Nov. 20.
The Bronko Nagurski Trophy winner will be chosen from those five finalists who are part of the 2014 FWAA All-America team. The FWAA All-America Committee, after voting input from the association's entire membership, selects the 26-man All-America team and eventually the Nagurski finalists. Committee members, then by individual ballot, select the winner, the best defensive player in America.
The annual Bronko Nagurski Trophy Banquet will be held on Dec. 8 at the Westin Hotel in Charlotte. In addition to the 2014 Bronko Nagurski Trophy winner announcement, the banquet will also celebrate the recipient of the Bronko Nagurski Legends Award, sponsored by Florida East Coast Railway. Maryland's Randy White, a member of the FWAA's 1974 All-America team and a College Football Hall of Famer, will be honored. Alabama head coach Nick Saban will be the keynote speaker at the banquet.
The FWAA has named a National Defensive Player of the Year since 1993. In 1995, the FWAA named the award in honor of the legendary two-way player from the University of Minnesota. Nagurski dominated college football then became a star for professional football's chicago bears in the 1930s. Bronislaw "Bronko" Nagurski is a charter member of both the College Football and Pro Football Halls of Fame.