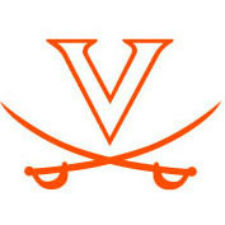 Season tickets for 2014-15 UVA women's basketball home games will be on sale beginning Monday, Aug. 4 at 9 a.m. Season tickets are available in reserved and general admission seating areas for UVa's 17 home women's basketball games.
Virginia's home slate includes ACC contests at John Paul Jones Arena against Boston College, Duke, Florida State, Georgia Tech, Louisville, NC State, Virginia Tech and Wake Forest. The ACC will release the dates and times of conference games in late August or early September. Virginia's non-conference schedule will also be released at that time.
"The ACC is such a strong league from top to bottom, it's hard not to get excited about the upcoming season," said Virginia head coach Joanne Boyle said. "There are going to be some fantastic match-ups played at John Paul Jones Arena this year. We cannot wait to face these challenges with the support of our home fans behind us. The team is in the gym right now preparing for these challenges. I am very excited about the energy I am seeing in workouts and the hard work that every single player has put in during the offseason. I know this is going to translate to solid performances on the court on game days."
Virginia returns seven letterwinners, including the 2014 ACC Sixth Player of the Year, Faith Randolph, from last year's team that advanced to the second round of the ACC Tournament. The Cavaliers also have a recruiting class ranked in the top 15 nationally that includes guards Aliyah Huland El (Randolph, N.J./Randolph High School) and Mikayla Venson (Arlington, Va./Yorktown High School) and a pair of forwards in Lauren Moses (Mount Holly, N.J./Rancocas Valley High School) and Jae'Lisa Allen (Pine Bluff, Ark./White Hall High School).
Season Ticket Information
All lower level seats in John Paul Jones Arena are reserved for women's basketball games with the exception of the bleacher seats (sections 116-119) and section 108.  Section 108 will be reserved for UVA Health System Hoos members during the season. Reserved season tickets are $100, while reserved season tickets for youth, seniors, and UVa faculty and staff are $75.
General admission season tickets are $85, $65 for youth, seniors, and UVa faculty and staff.  General admission seating is available in the lower level bleachers and in any upper level section.
All courtside season tickets are $150 for the women's basketball season.
Women's basketball season ticket holders receive numerous benefits for the 2014-15 season, including savings of up to 56 percent off single game ticket prices. All season ticket holders have the option to take advantage of a three-month payment plan (September 2014-November 2014). In addition, all season ticket holders receive a reserved parking permit for parking in the John Paul Jones Arena lot and are eligible to win prizes through an attendance rewards program. Several pre-season events including a Meet the Team Day and open practice will be scheduled for October or early November, and season ticket holders will receive invitations to each of them.
Health System Hoos Ticket Information
A Health System Hoos season ticket is available to be purchased by UVA Health System staff.  Seating for Health System Hoos members will be in section 108 for the 2014-15 season.  UVA Health System employees interested in purchasing a season ticket in this location should contact the Virginia Athletics Ticket Office.
How to Purchase Tickets
For more information or to purchase season tickets, fans should contact the Virginia Athletics Ticket Office at 1-800-542-UVA1 (8821). Fans can also purchase tickets online at VirginiaSports.com or in-person at the Virginia Athletics Ticket Office in Bryant Hall at Scott Stadium.