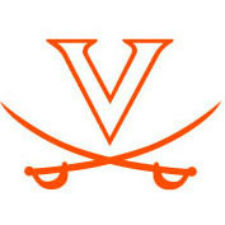 Led by the scoring efforts of senior Ataira Franklin, the 10th-seeded UVa. Cavaliers defeated 15th-seeded Boston College, 74-59, on Wednesday afternoon in the first round of the ACC Women's Basketball Tournament at the Greensboro Coliseum.
Franklin nearly matched her season scoring average of 13.4 points per game in the first half of the contest, as she poured in 12 of her game-high 23 points in the opening stanza.
Using the efforts of a 12-0 run paired with a 9:41 scoreless streak by Boston College, the Cavaliers were able to jump out to an early 21-9 lead in the contest.
The Eagles, however, were able to answer with a run of their own, as they ran off eight consecutive points that closed the gap to three points with 4:54 remaining in the first half. But the three-point deficit would be as close as the Eagles would get over the remainder of the contest.
With action nearing an end in the first half, Virginia was able to pull momentum in its favor, as Franklin converted on a 3-pointer at the buzzer to give the Cavaliers a seven-point halftime advantage.
Virginia's strong play continued into the second half, as it outscored Boston College, 38-29, and connected on 5-of-8 shots from 3-point range.
For the game, the Cavaliers outrebounded the Eagles, 37-24, and converted on 9-of-20 shots from long range.
The Eagles were without the services of leading scorer Kristen Doherty, who missed the game due to flu-like symptoms. The 5-foot-11 senior from Holtsville, N.Y. came into the contest averaging 12.9 points per game.
With the victory, Virginia will move on to face seventh-seeded Georgia Tech in Thursday's 6 p.m. second-round game. The Cavaliers also snapped a four-game losing skid and moved its ledger to 14-16 this season.
Boston College finishes its season with a 12-19 mark overall.
The 37th Annual ACC Women's Basketball Tournament will continue throughout the week at the Greensboro Coliseum, and will conclude with the 7 p.m. championship contest on Sunday, March 9. The title game will be televised on ESPN, and Saturday's 5 p.m. and 7:30 p.m. semifinal games will be shown nationally via ESPNU. All 11 games on Wednesday, Thursday and Friday will be broadcast on the league's regional sports network (RSN). The entire tournament can also be seen on ESPN3 and WatchESPN.