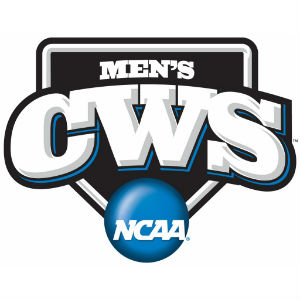 Nathan Kirby was dealing. Only once, in the fifth, did Arkansas threaten the UVA lefty, who gave up one hit in eight innings.
And the way he finished out the eighth: striking out the side, after striking out the final two hitters he faced in a 1-2-3 seventh.
Kirby, a sophomore, was at 96 pitches through eight innings of work.
Bring him back out for the ninth, up 3-0? Or bring in closer Nick Howard, he of the 99 mph fastball and 18 saves?
"That is Nick Howard's role," UVA coach Brian O'Connor said of his decision to lift Kirby after the eighth. "It was a save opportunity. Tomorrow night and moving on past that if we are fortunate to, we will need to count on Nick Howard. It has been a week since he pitched. I thought it was important to get him back out there. It is plain and simple that that is what his role is."
Howard showed some rust, giving up a leadoff walk before inducing a key double play and effectively getting the side out in order to close out the 3-0 win.
Kirby (9-1), for his part, said after the game that he was ready and willing to come back out for the ninth.
"I was ready if needed," said Kirby, who struck out nine and walked two on the night.
Looking back, the biggest stretch for Kirby wasn't his perfect sixth, seventh and eighth, but his battle in the fifth, when he gave up a leadoff double to Eric Fisher and then misplayed a ground ball off the bat of Tyler Spoon, who hit the ball back to Kirby but reached when Kirby threw the ball only in the general direction of first baseman Mike Papi.
The ball skipped past Papi, and when the dust had settled, there were Arkansas runners on second and third with nobodu out.
Kirby said UVA pitching coach Karl Kuhn "always talks about not worrying about the guys on second and third."
"They are not going to go anywhere. Just let them hit the ball. They've already gotten to second and third. They've accomplished that. If they are going to get a hit off me, then that is what is going to happen," Kirby said.
Kirby struck out Bobby Wernes for out number one, then caught a bit of a break when a decently hit liner off the bat of Jake Wise went straight to Branden Cosgwell at second base for the second out.
A weak grounder to third off the bat of Michael Bernal ended the inning. Getting out of that spot without allowing a run "was big for me," Kirby said.
"I got on my heels a little bit, but we played defense well all year. That is kind of a level of comfort for me on the mound, knowing that I can throw the ball and let them hit. Fortunately for me, they missed a couple of balls and it went my way."
Arkansas coach Dave Van Horn said that fifth inning was his team's "one shot."
"It was kind of the luck of the game there. He got out of it without giving up a run," Van Horn said, lamenting the liner to second off the bat of Wise that had it been a few feet to the right or left could have been a two-run single.
"We came out and I thought we were aggressive. We took some good swings. We fouled a lot of pitches off. It looked like the first time through the lineup; he threw a lot of fastballs. He mixed it up well after that. He just pitched a great game. We didn't have an answer for it," Van Horn said.
Fisher's postgame scouting report sounded a lot like his coach's.
"He did a good job of throwing strikes. The first time through the lineup, he threw a lot of fastballs. The second time, there was a lot of off speed and making things up. Throwing fastballs when he was ahead in the count. Throwing curveballs when he was behind in the count. He kept us on our toes," Fisher said.
O'Connor said Kirby's performance was "pitching like a number one starter at this level does."
"Nathan Kirby again showed how great a pitcher he is," O'Connor said. "The moment of a 1-0 game and everything that is on the line and he has just been calm and has had a presence about him all year long. Certainly he showed his ability tonight. He was outstanding for eight innings. He kept making really good pitches."