UVa. will play host to Connecticut at 7 p.m. Friday (Dec. 6) at Klöckner Stadium in the quarterfinals of the 2013 NCAA Men's Soccer Championship. The advancing team moves on to the NCAA College Cup, slated for Dec. 13 and 15 in Philadelphia.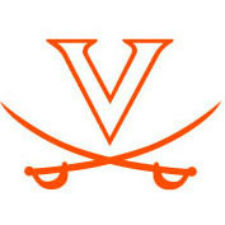 The eighth-seeded Cavaliers (12-5-5) advanced to the quarterfinals after a 3-1 win over ninth-seeded Marquette Sunday afternoon. Unseeded in the tournament and riding a 17-match unbeaten streak, UConn (12-2-8) recorded its second straight upseton Sunday night, winning a penalty-kick shootout at top-seeded UCLA following a 3-3 draw. The Huskies also advanced via a PK shootout at No. 16-seeded UMBC last Sunday.
Tickets for the quarterfinal match are $9 for reserved seats, $7 for adult general admission and $5 for youth/student/senior citizen general admission. Fans can order tickets online at VirginiaSports.com and by phone through the Virginia Athletics Ticket Office at 800-542-UVA1 (8821) or 434-924-UVA1 (8821). Tickets are also available at the Klöckner Stadium box office beginning at 6 p.m.Gates will open at 6 p.m.
Parking is $5 and will be available in the John Paul Jones Arena, University Hall and McCue Center lots. Free parking will be available in the Emmet/Ivy Garage.
The Cavaliers will be making their 18th trip to the quarterfinal round and their first since 2009 when the team went on to win the national championship. UConn has earned its 14th trip to the NCAA tournament. UVa and UConn have squared off just three times previously, with the Huskies owning a 2-1 series edge. The sides last played in the 2008 NCAA Tournament, with UConn scoring a 2-0 win over the Cavaliers in a second-round match at Klöckner Stadium.