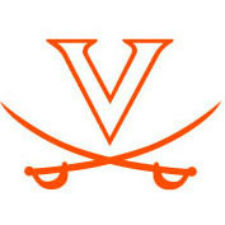 The UVA men's soccer team dropped its exhibition opener for the 2014 season, 2-1, to Rutgers Saturday evening at Klöckner Stadium.
"It was good to get out and try some different things tonight," Virginia head coach George Gelnovatch said. "We have a lot to work on, but we're going to get better. We played a lot of guys and that was the plan. We wanted them to get a run and learn from this. Give credit to Rutgers; they had a good mentality and a good rotation of players in and out."
Virginia used 27 players in the game, including all nine true freshmen on the roster. The Cavaliers switched lineups after the first half, bringing 10 new players into the game.
Rutgers held a 5-3 advantage in shots, including a 3-2 edge in shots on goal. Virginia used one goalkeeper in each half; returning starter Calle Brown (R-Sr., Leesburg, Va.) played the first half, while freshman Jeff Caldwell (Todd, N.C.) worked the second half.
The Cavaliers opened the scoring in the 11th minute. After Rutgers turned the ball over just outside the top of the box, Pablo Aguilar (R-Fr., Guatemala City, Guatemala) drove into the box and sent a short pass to Riggs Lennon (So., Paradise Valley, Ariz.), who chipped the ball past goalkeeper David Greczek for the goal.
Rutgers scored off a set piece in the 23rd minute to tie the game. JP Correa sent a free kick deep into the box and found the head of Miles Hackett, who scored from five yards out to the right corner of the net.
Hackett scored a second goal in the 65th minute, taking a rebound off Caldwell and tapping it home from short distance.
Virginia will play two more home exhibitions, Tuesday (Aug. 19) against St. John's and next Saturday (Aug. 23) versus No. 9 Georgetown; both matches begin at 7 p.m. at Klöckner Stadium. UVa begins the 2014 regular season on Aug. 29 when it plays host to No. 25 Old Dominion in an 8 p.m. match.