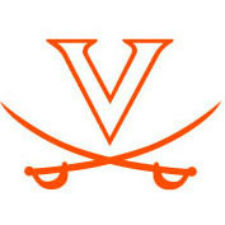 UVA men's golfer Denny McCarthy (Rockville, Md.) lost his semifinal match Saturday at the 114th U.S. Amateur Championships at the Atlanta Athletic Club. Corey Conners of Canada defeated McCarthy 1-up during their 18-hole match.
Conners, a Kent State graduate, won two of the first three holes and held a 2-up advantage through seven holes, but back-to-backbogeys on Nos. 8 and 9 by Conners squared the match. On holes 12 and 13, McCarthy suffered consecutive bogeys to give Conners, the 2014 Mid-AmericanConference co-player of the year, a 2-up edge.
McCarthy, a 2010 U.S. Junior Amateur semifinalist, birdied the par-4 16th hole to narrow the lead and both players made par at the 17th.
Off the tee on the par-5 18th, Conners hit his ball in the left water hazard but recovered with a 5-iron shot to 24 feet. With twoputts, he won the match after McCarthy converted a 7-foot par putt.
Conners will face South Korea's Gunn Yang, a sophomore at San Diego State, in Sunday's 36-hole final.
By virtue of reaching the quarterfinal round of thetournament, McCarthy earned an exemption into the 2015 U.S. Amateur at Olympia Fields (Ill.) Country Club.
A rising senior at Virginia, McCarthy earned second-team All-America honors in 2014 thanks to a sixth-place finish at the NCAA Championships and a runner-up showing at the ACC Championships. He placed in the top-10 in nine of 12 collegiate tournaments last season. This year's U.S. Amateur marked the sixth time he has played in the event. It was the first time he advanced past the round of 64 in match play.