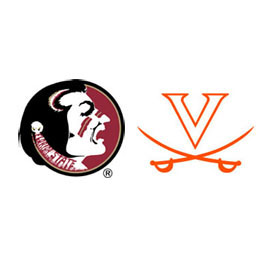 The UVA men's basketball game against Florida State on Sunday, Feb. 22 at 6:30 p.m. at John Paul Jones Arena is sold out. The sellout marks Virginia's seventh of the season, its most since selling out eight games in 2007-08. The Cavaliers sold out nine games in 2006-07, the inaugural season at JPJ.
UVa has sold out home contests against Harvard, Davidson, Duke (Jan. 31), Louisville (Feb. 7), Wake Forest (Feb. 14), Florida State (Feb. 22) and Virginia Tech (Feb. 28).
Single-game tickets remain on sale for four Virginia home games this season.
Tonight's home game against NC State (Jan. 7) has approximately 850 upper level tickets remaining while home games with Clemson (Jan. 13) and Georgia Tech (Jan. 22) have less than 675 tickets remaining. There are approximately 400 upper level tickets remaining for the game against Pitt (Feb. 16).
Ticket prices for the games against NC State (Jan. 7), Clemson (Jan. 13), Georgia Tech (Jan. 22) and Pitt (Feb. 16) are $20, $30 and $40 depending upon the seat location.
Tickets can be purchased online at VirginiaSports.com. In-person or telephone purchases can be made by calling 1-800-542-UVA1 (8821) or locally at 434-924-UVA1 (8821) or in-person at the Virginia Athletics Ticket Office in Bryant Hall at Scott Stadium.