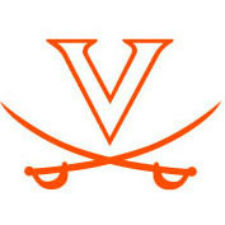 The UVA defense finished 2012 ranked fourth in the ACC in total defense, giving up 353.3 yards per game under Jim Reid's read-and-react scheme. The 2013 defensive unit regressed under Jon Tenuta, giving up 403.6 yards per game and finishing dead last in the ACC in scoring defense, surrendering 33.2 points per game.
But with a year under their belts in Tenuta's attacking scheme that emphasizes tight man coverage in the secondary and stopping the run up front, the D is ready to shine in 2014.
"It all starts on the run," said junior defensive end Eli Harold. "We stop the run to make them pass, get them into third-and-long situations, and that's when we're going to be at our best. We can pass-rush with the best of them in the country. But stopping the run is the main thing. If you don't stop the run, then you're not going to be successful.
"When we stop the run, that allows our defensive backs and linebackers to use their athletic ability to cover, and if they cover for three seconds, I really believe that we'll be in the quarterback's face and interrupt plays and get hurries and cause interceptions," Harold said.
It certainly is more fun to play in Tenuta's system, in which the defense does as much to dictate to opposing offenses as a defense can.
"I feel like Coach Tenuta's defense fits me very well," said junior defensive tackle David Dean. "I love to move, I love to twist, I love the offense not knowing what we're doing each and every play. I think that helps us out a lot, because when the offense is not really dictating what you're going to do, that allows you to catch them off-guard and make plays."
The emphasis on pressure and ball-hawking also exposes the Virginia defense to the big play. Big plays were an issue in a season in which the UVA offense actually led the ACC in time of possession, meaning it wasn't a defense tired out by being on the field more than it should have been because of an inefficient offense that gave up all those points last year.
Senior defensive back Demetrious Nicholson thinks his unit's familiarity and comfort with the Tenuta scheme will help eliminate the mental errors that doomed Virginia too often last year.
"We're definitely more advanced on defense this year because we know what Coach Tenuta expects from us," Nicholson said. "We know what we need to do out there to be a good defense. We saw the successes and saw the failures with our defense last year."
– Column by Chris Graham