Ten-Game Mini-Packages for the 2014 UVa. baseball season go on sale Monday (Jan. 6) through the Virginia Athletics Ticket Office.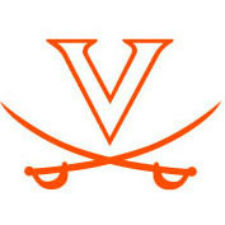 The 10-Game Mini-Package gives fans the chance to pick the 10 games that best fit their schedule while saving up to 50 percent off single-game ticket prices. Reserved seating is available in section A and G. General Admission seating is available in the left and right field bleachers (sections H-R).
Virginia already has sold a record number of season tickets for the 2014 season. The Cavaliers' 34-game home schedule includes weekend series against Boston College, Clemson, East Carolina, Georgia Tech, North Carolina and Virginia Tech.
Fans may purchase 10-Game Mini-Packages and season tickets online at VirginiaSports.com/tickets or through the Virginia Athletics Ticket Office in Bryant Hall at Scott Stadium. The ticket office is open Monday through Friday from 9 a.m. until 5 p.m. for in-person or telephone purchases. Telephone purchases can be made by calling 1-800-542-UVA1 (8821) or locally at 434-924-UVA1 (8821).
The Cavaliers open their 2014 season on Feb. 14 against Kentucky in Wilmington, N.C. The team's home opener is Feb. 18 versus William and Mary. The Cavaliers own the most wins in Division I baseball over the last five seasons with 245 victories.
Following a 50-win season and a trip to the NCAA super regional for the fourth time in five seasons in 2013, Virginia returns 23 letterwinners, including seven position starters. UVa welcomes nine newcomers to the program this season.