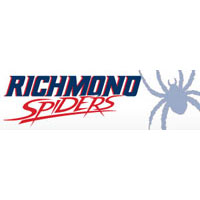 The Richmond Spiders men's basketball program has announced home game times for the 2014-15 season. The Spiders open the regular season at home against Radford at 7:30 p.m. on Nov. 14. The game against high point will be at 1 p.m. on Saturday, Nov. 22, while the William & Mary contest is on Wednesday, Dec. 3 at 7 p.m.
The Spiders play three home games in the Gotham Classic, facing Howard (Dec. 13, 6 p.m.), South Alabama (Dec. 18, 7 p.m.) and IUPUI (Dec. 23, 12 p.m.). The neutral-site game against Pepperdine in Madison Square Garden will begin at 7 p.m. on Dec. 20.
Richmond wraps up the calendar year with two afternoon games, taking on Wake Forest (Dec. 28) and Northeastern (Dec. 31) at 4 p.m. The Demon Deacons and Spiders will be televised on NBC Sports Network.
The Atlantic 10 home opener against George Mason will tip off at 7 p.m. on NBC Sports on Jan. 8. St. Bonaventure comes to town for a Sunday matinee that starts at 4 p.m. on Jan. 11, and then Spider fans will see Davidson for the first time as an A-10 foe on Saturday, Jan. 17 at 6 p.m.
After a midweek 7 p.m. game against Duquesne (Jan. 28), Richmond will host Rhode Island (NBCSN) and Fordham in a Sunday–Wednesday homestand, playing the Rhody Rams at 2:30 p.m. on Feb. 8 and the Bronx Rams on Feb. 11 at 7 p.m.
Richmond closes the season with three big televised contests. George Washington enters the Robins Center onFeb. 21 for a 4 p.m. tip on CBS Sports Network.
In the Bank of America Capital City Classic, VCU will make the trip across town on Feb. 25 for a 7 p.m. tip on ESPN2.
ur celebrates Senior Day on March 7 with an 8 p.m. start against St. Louis on the A-10 Network.
Fans can follow Richmond Basketball on Twitter (@RichmondBBall) and on Instagram (@RichmondBBall) for the latest news and information.