Sports
UNC, Virginia Tech games highlight 2017 ODU football schedule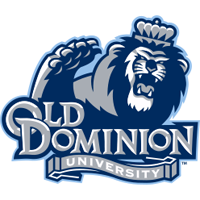 ODU hosts defending Conference USA Champion WKU and ACC foe North Carolina to highlight the 2017 schedule, announced by Conference USA on Thursday.
"Our family is very excited with the 2017 schedule. Home games with an Albany team that should have been selected for the FCS playoffs, the North Carolina Tar Heels first ever visit, and defending C-USA champion WKU headline our mission to keep the sellout and home winning streak (six games) alive," ODU Head Coach Bobby Wilder said. "Our first ever visit to Blacksburg and Virginia Tech, as well as trips to fellow bowl participants North Texas and Middle Tennessee make for a challenging 12 game schedule. Our team wants our goals in 2017 to be the same as 2016. Compete to win the East in C-USA and go to a bowl game."
Season tickets are available and on sale now through the ODU Ticket Office with ticket prices starting at $169. Tickets may be purchased online at YNotTix.com or by calling the ODU Ticket office 757-683-4444.
Old Dominion is coming off of a 10-3 season and the program's first bowl game and victory, a 24-20 win over Eastern Michigan in the Popeyes Bahamas Bowl. The Monarchs are one of 26 FBS programs to reach the 10 win plateau and finished the season ranked in the top-10 in the country in six statistical categories.
The Monarchs open the season at home against FCS foe, Albany, on Saturday, Sept. 2. Albany went 7-4 in 2016 with a win over FBS Buffalo.
On Saturday, Sept. 16, ODU hosts their second Power-Five opponent in three years in North Carolina. NC State came to Norfolk in 2015. The Tar Heels went 8-5 in 2016 and played in the Sun Bowl.
The Monarchs complete the non-conference slate at Virginia Tech on Saturday, Sept. 23. The Hokies joined ODU as a 10-win team in 2016, and defeated Arkansas in the Belk Bowl, coming from behind to score 35-straight points and win 35-24.
ODU enjoys a bye after the Virginia Tech game, and will begin conference play at home, hosting Florida Atlantic on Oct. 7. The Owls went 3-9 last season and are led by new head coach, Lane Kiffin.
After a week on the road, ODU hosts WKU on Saturday, Oct. 21. The Hilltoppers went 11-3 and won the Boca Raton Bowl 51-31 over Memphis last season.
The Monarchs host Charlotte on Saturday, Nov. 4. The 49ers finished 2016 with a 4-8 record.
Old Dominion hosts Rice in the home finale on Nov. 18. Rice is coming off a 3-9 campaign. This will be the second meeting between the two squads. ODU defeated Rice, 45-42, in the Monarchs' first game as a C-USA member in 2014.
ODU will travel to C-USA foes Marshall, North Texas, and will end the regular season at Middle Tennessee.
It is important to note that all games are subject to date changes and some dates are expected to move in the coming weeks in order to accommodate national television.
2017 ODU schedule
Sept. 2

            Albany                                     Norfolk, Va.               TBA

Sept. 9

             UMass                                       Amherst, Mass.          TBA

Sept. 16

          North Carolina                     Norfolk, Va.               TBA

Sept. 23

          Virginia Tech                            Blacksburg, Va.          TBA

Oct. 7

              Florida Atlantic                     Norfolk, Va.               TBA

Oct. 14

             Marshall                                    Huntington, W. Va.    TBA

Oct. 21

           WKU                                           Norfolk, Va.                TBA

Oct. 28

            North Texas                              Denton, Texas             TBA

Nov. 4

             Charlotte                                  Norfolk, Va.                TBA

Nov. 11

           FIU                                              Miami, Fla.                    TBA

Nov. 18

          Rice                                            Norfolk, Va.                 TBA

Nov. 25

           Middle Tennessee                  Murfreesboro, Tenn.  TBA