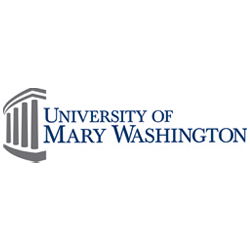 U.S. News & World Report ranked the University of Mary Washington's undergraduate program fifth among public southern universities in the "Top Public Regional Universities – South" category in its 2015 edition of America's Best Colleges. The university has been ranked in the top 20 among southern universities for eight consecutive years and currently stands 13th among all southern universities in the same category.
The listing was announced Sept. 9 in the magazine's online edition. U.S. News & World Report bases its rankings on peer assessment, graduation and retention rates, faculty resources, student selectivity, financial resources and alumni giving. For the full list, visit www.usnews.com.
In addition, Virginia Living magazine's State of Education issue for September cited the University of Mary Washington among its list of Old Dominion's featured high schools and colleges for 2014. The university was noted for science, math and technology due to its new master's degree program in geospatial analysis.
In recent years, the university has seen its academic reputation garner national recognition in numerous selective guidebooks, including Forbes, the Fiske Guide to Colleges and the Princeton Review's 2015 edition of "The Best 379 Colleges."
The University of Mary Washington is a premier, selective public liberal arts and sciences university in Virginia, highly respected for its commitment to academic excellence, strong undergraduate liberal arts and sciences program, and dedication to life-long learning. The university, with a total enrollment of more than 5,000, features colleges of business, education and arts and sciences, and three campuses, including a residential campus in Fredericksburg, Va., a second one in nearby Stafford and a third in Dahlgren, Va., which serves as a center of development of educational and research partnerships between the Navy, higher education institutions and the region's employers.