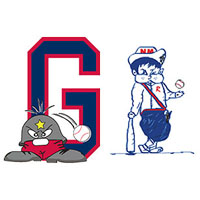 A Rob Bennie RBI single broke a 4-4 eighth-inning tie, and the Waynesboro Generals held on for a 6-4 win over the New Market Rebels Friday night at Kate Collins Field in Waynesboro.
The Generals (9-1) had led 4-3 entering the eighth when a two-out Brandon Gum RBI single knotted things up at 4-4. The Waynesboro half of the eighth didn't get going until there were already two outs. Back-to-back singles by Michael McClellan and Chase Hamilton put runners on the corners, and Bennie struck on an 0-2 pitch, singling to left to score McClellan, with Hamilton coming around on an error by New Market left fielder Tray Roberts.
Austin Goss pitched a scoreless ninth to get his sixth save of the season for the Generals. Micah Gorman (2-0) picked up the win in relief, giving up a run on two hits in two innings of relief.
Starter Marcus Shippey had a solid outing on the mound for Waynesboro, giving up three hits in five scoreless innings.
Daniel Fein (0-1) took the loss for New Market (3-8), giving up two runs, one earned, in an inning of relief work.
Waynesboro hosts Strasburg Saturday at 7 p.m.
More online at www.WaynesboroGenerals.net.