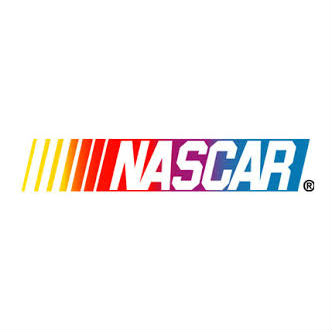 When you hear the names Earnhardt and Elliott many things come to mind. Generations of history, countless wins, and intense battles are just to name a few. These names have become part of NASCAR, and fans across the sport have grown to love them.
But, you want to know more about them, don't you? Well, Richmond International Raceway is offering you the chance! Both Dale Earnhardt Jr. and Chase Elliott will be doing Q&A's on the main stage at Track Takeover powered by Nationwide. All Saturday, April 25 NASCAR Sprint Cup Series race ticket holders are invited to attend Track Takeover powered by Nationwide, where you can put your feet on the pavement just hours prior to NASCAR's best battling it out in the TOYOTA OWNERS 400.
Beyond being Most Popular Driver in the NASCAR Sprint Cup Series for 12 years in a row, Earnhardt Jr. has racked up 23 wins in the NASCAR Sprint Cup Series, including three here at RIR. Nationwide, the new primary sponsor of the No. 88, has a relationship with Earnhardt Jr. that moves beyond the track. What started out as a relationship with Dale Earnhardt, Sr. grew into more when he bought 16-year old Earnhardt Jr. a Nationwide policy for his first vehicle, a 1990 pickup truck. Ever since then, he's been a customer of theirs. That's 25 years and counting! And he has numerous policies with them, such as homeowners, life, RV, boat, commercial, and pet insurance. This genuine relationship has grown to involve his loyal fan base JR Nation, and now Richmond International Raceway and Track Takeover.
Young and up-and-comer Elliott has taken the NASCAR world by storm. After winning two NASCAR XFINITY Series races back-to-back in the 2014 season, fans took notice of this young gun with a famous last name. We all knew that the son of "Awesome Bill from Dawsonville" would be, well you know, awesome, but no one knew how quickly. Elliott continued his impressive rookie season by gaining another win and winning the championship, as well as Rookie of the Year, the first time in NASCAR history this has been done. But now, Elliott has a new role. He is being called up to the big leagues to take the reins of the No. 24 after Jeff Gordon completes his final full-time season this year. So, how does he prepare for such a task? By of course, competing in five NASCAR Sprint Cup Series races this year, including one here at Richmond International Raceway on Saturday, April 25th. Elliott will stop by Track Takeover powered by Nationwide prior to his NASCAR Sprint Cup Series Richmond debut to answer questions.
Two legendary last names in NASCAR on one stage answering questions that we all want to know. What's better than that?  Add a rising legend in the country music scene to the list, that's what!
Eric Lee Beddingfield will make his RIR debut, taking the stage at Track Takeover powered by Nationwide to entertain fans.  Since 2008, Beddingfield is the most played independent artist on secondary radio.  A 2010 collaboration with country legend George Jones led to Eric's breakout single "The Gospel According To Jones." This also led to Eric's debut performance at the Grand Ole Opry as part of George Jones' 80th birthday celebration. During that time, Beddingfield had four top 20 singles from his 2nd album "This Life Ain't For Everyone," produced by Kent Wells, a success that has never been achieved by any other independent artist. So, get your tickets to the TOYOTA OWNERS 400 and check out this soon-to-be legend!
Don't forget NASCAR returns to Richmond International Raceway April 24 & 25. Tickets for Saturday's race, as well as the 2015 ToyotaCare 250 NASCAR XFINITY Series race on Friday are on sale now. Click here or call 866-455-7223 to purchase.