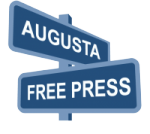 This edition of Inside the Newsroom dives into the Top News Stories of 2014. Host Crystal Graham and Augusta Free Press editor Chris Graham have it narrowed down to five, topping the list with the trial, conviction and pending sentencing of former Virginia Gov. Bob McDonnell on corruption charges.
Also making the list was the disappearance and murder of second-year UVA student Hannah Graham, and the arrest of Jesse Matthew in connection with her disappearance with linkage of Matthew through forensic evidence to the 2009 murder of Virginia Tech student Morgan Harrington.
The Rolling Stone-UVA controversy is next, followed by the surprise narrow Senate re-election of Democrat Mark Warner, and the strengthening economy rounding out our Top Five.
Listen