News
Tips to help deter criminal activity over the holiday season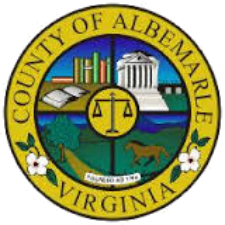 As the holiday season approaches, the Albemarle County Police Department wants to share some tips to stay safe and secure. ACPD officers are conducting extra patrols to try to deter criminal activity, but they need your help.
So far this year, Albemarle County has experienced 269 cases of larceny from a motor vehicle. Most of the cases have happened in the late evening or early morning hours. To avoid a break-in:
Always lock your doors
Close windows
Remove all valuables, especially holiday gifts, from your vehicle
Park in well-lit areas
Invest in an anti-theft system
Call 911 if you notice your car has been disturbed or if you see something suspicious
Follow @ACPD_VA on Twitter for nightly reminders and tips to secure your personal belongings to deter criminals, with the #9PMRoutine.
Phone scams and fraud are prevalent during the holiday season. Scammers try to trick people into giving personal information and money under the guise of banking, taxes, charity, and health. If you receive an unsolicited call seeking personal information:
Do not give any personal information over the phone to a caller, including account numbers, social security numbers, and/or pin numbers.
Hang up if the call is pre-recorded
If you suspect you have been scammed, file a report with the ACPD (434-296-5807 for non-emergencies). To reduce unsolicited calls, consider joining the National Do Not Call Registry (https://www.donotcall.gov).
The ACPD has a department dedicated to educating citizens about crime prevention. To connect with an officer to set up a neighborhood or community meeting, please contact the ACPD at 434-296-5807, Option "0" and ask for Officers Steve McCall or Joe George.
Additional links and information…
See something, say something:
Call 911 in an emergency
Non-emergency or past incident please call the ACPD at 434-296-5807, Option "0"
Reporting Scams and Frauds:
Call 911 in an emergency
Non-emergency or past incident please call the ACPD at 434-296-5807, Option "0"
National Do Not Call Registry: