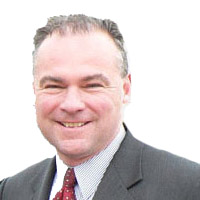 U.S. Senators Tim Kaine, Chairman of the Senate Foreign Relations Subcommittee on Near Eastern and South and Central Asian Affairs, and member of the Senate Armed Services Committee, and Angus King, a member of the Senate Armed Services and Intelligence Committees, were in Pakistan October 12-14 to meet with U.S. Embassy officials as well as high-level Pakistani officials.
The senators met with Prime Minister Nawaz Sharif, Chief of Army Staff General Raheel Sharif, Advisor to the Prime Minister on National Security and Foreign Affairs Sartaj Aziz, and a number of Parliamentarians to discuss a range of topics including regional cooperation and security.
During the visit, the Senators also discussed relations between india and Pakistan, encouraging deeper cooperation and resolution of tensions through dialogue. The delegation encouraged Pakistan to support security in Afghanistan and reaffirmed the U.S. Government's desire to work closely with the Government of Pakistan to improve security in the region.
Senators Kaine and King's tour across the region has also included visits to Afghanistan and India.