Former Virginia head coach and director of athletics Terry Holland is the Cavaliers' 2014 ACC Men's Basketball Tournament Legend, announced Wednesday (Jan. 29) by ACC Commissioner John Swofford.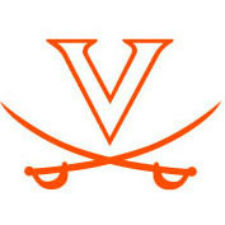 Holland, one of the most successful coaches in Atlantic Coast Conference and UVa history, guided the Cavaliers to a pair of NCAA Final Four Appearances in a 16-year coaching career in Charlottesville from 1974-90 that included an NIT Championship, 13 post-season berths and nine NCAA Tournament invitations. He later served Virginia as director of athletics from 1995-2001.
The 2014 Legends, who will be honored during the 61st ACC Tournament from March 12-16 in Greensboro, N.C., also include Dave Bing (Syracuse),
John Lucas (Maryland), Wayne "Tree" Rollins (Clemson), Gene Banks (Duke), Travis Best (Georgia Tech), Eric Montross (North Carolina), Al Thornton (Florida State), Julius Hodge (NC State), Pat Garrity (Notre Dame), Jack Magee (Boston College), Steve Edwards (Miami), Don Hennon (Pittsburgh), Bobby Stevens (Virginia Tech) and Sam Ivey (Wake Forest).
Holland led Virginia to its greatest heights in basketball, compiling an overall 326-173 record in 16 years as head coach. He coached UVa to its lone ACC men's basketball championship in 1976 and then to NCAA Final Four appearances in 1981 and 1984. Three of his teams, built around former three-time National Player of the Year Ralph Sampson, won 29 or more games for three straight seasons. Overall, he guided the Cavaliers to 13 postseason tournament bids including the 1980 NIT championship. In 22 years as a head coach at Davidson and Virginia, he compiled 418 career victories and currently ranks sixth on the ACC all-time overall and league wins' lists.
After retiring from coaching in 1990, he served as a color analyst for college basketball. Regarded as one of the top administrators in college athletics, Holland then served as director of athletics at Virginia from 1995-2001, overseeing a massive upgrade of the Cavaliers' athletics facilities including an $86 million-dollar expansion of Scott Stadium, the creation of the Carl Smith Center, the construction of the Aquatics and Fitness Center as well as the expansion of the Sheridan Snyder Tennis Center, University Hall Turf field and The Park, home to the Cavalier softball team. In 1998-99, UVa achieved a then-school best No. 8 finish in the Sears Directors' Cup standings (Virginia finished third in 2009).
After spending the next three years as Special Assistant to the President at UVa, Holland then became director of athletic at East Carolina where he successfully implemented a series of major initiatives for the Pirates during his 10-year tenure in Greenville. Originally a native of Clinton, N.C., Holland now resides in Greenville, N.C.
The Legends will be honored at this year's ACC Men's Basketball Tournament in Greensboro at the annual ACC Basketball Legends Brunch, which will be held on Saturday, March 15, beginning at 10 a.m. in the Guilford Ballroom of the Sheraton Four Seasons Hotel. The event will include a short autograph session with the Legends at the conclusion of the Brunch. Tickets for the ACC Men's Basketball Legends Brunch are priced at $35 each and tables of ten are available for $350 each. Information on purchasing tickets may be obtained at the official ACC website—www.theACC.com/ACCtournament.