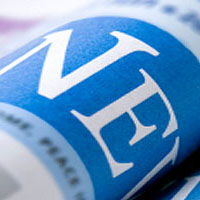 The Stonewall Jackson Area Council in partnership with the Greater Augusta Regional Chamber of Commerce will hold a ribbon cutting for the stem Education Shelter at Camp Shenandoah.  Science, Technology, Engineering, and Math (STEM) is the foundation of 23 Merit Badges offered at Camp Shenandoah.  The stem Education Shelter will serve as the nucleus for the programs in coordination with our Nature Education Center.  Camp Shenandoah's stem program also features the BSA's NOVA Awards which are age appropriate awards that emphasize stem Education.
Funding for the stem Education Shelter was made possible by a program impact grant from the boy scouts of America's National Order of the Arrow Grant Program which contributed $2,400 in matching funds.  Locally the Shenandoah Lodge 258 of the Order of the Arrow raised another $5,000 to complete construction.  The facility was constructed by volunteers from Shenandoah Lodge.  Future phases of construction call to install a fireplace and roll down doors to enclose the facility.
In support of its education mission the stem Education Shelter has received a grant from Mathers Construction to build 10 picnic tables and Cadence, Inc. which has purchased robotic equipment, compasses for orienteering, binoculars, game cameras, and supplies for Pioneering Merit Badge.  The Stonewall Jackson Area Council is actively pursuing additional grant dollars to finish the additional stages of construction and purchase more equipment.
Also featured at the ribbon cutting will be tours to our Nature Education Center, which also has benefited from recent improvements.  The Community Foundation of Central Blue Ridge with support from Sonaray, Design Electric, and Sigora Solar are providing an off-grid solar energy system to provide power the Nature Education Center.  The electrical power will be used to run aquariums, overhead lighting, and computers.
Ribbon Cutting Details:  7/17/2014 at 5pm at Camp Shenandoah 222 Boy Scout Lane – Swoope, VA 24479
For best access take Staunton By-Pass to route 262 North – Parkersburg TPKE.  Turn left on to Cedar Green Road and follow the green highway signs to Camp Shenandoah.  Attendees should be prepared to walk 1 mile round trip on rocky and dirt roads.  Light refreshments will be available.
About the Stonewall Jackson Area Council, boy scouts of America. Nearly 200 locally chartered Scout units bring a safe, quality program to area Cub Scouts, Boy Scouts, co-ed Venturers and Explorers. The Stonewall Jackson Area Council serves twelve counties in Virginia and one in West Virginia with approximately 5,000 registered youth. Seven professional Scouters, an office staff and full-time camp Ranger work for the council, headquartered in Waynesboro, Virginia. The council operates Camp Shenandoah, located in Swoope, Virginia. More information at:  www.bsa-sjac.org.
The boy scouts of America is the nation's foremost youth program of character development and values-based leadership training. The Scouting organization is composed of 2.7 million youth members between the ages of 7 and 20, 1.1 million volunteers and nearly 300 local councils throughout the United States and its territories.