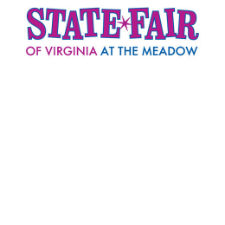 If you've got the music, the 2013 State Fair of Virginia has the stage. Fair organizers are accepting applications from Virginia-based performers for the event's local music venue, the Triple Crown Amphitheater at The Meadow Event Park. One-hour slots are available on each day of the fair's 10-day run.
"We're hoping people who make all kinds of music will come out and show what they can do. We're looking forward to presenting some of the best music—country, folk, gospel, bluegrass, rock and other flavors—from all over the state," said Greg Hicks, vice president of communications. "Performing at the fair puts you in front of a varied and enthusiastic audience. We've reached out to school music programs, and we'd love to work with Virginians who are making music in churches, garages, parking lots, community centers and anywhere else they feel inspired."
Performances at the Triple Crown Amphitheater will be scheduled from 11 a.m. or earlier until 8 p.m. daily. There is no charge to perform, and performers will receive no compensation. Each 90-minute time slot will allow 15 minutes for set-up and 15 minutes to pack up equipment. A house audio system will be available.
Interested individuals and groups should send a sample of their music, via DVD or link to a website, to Micki Long at [email protected].com or 11624 Norwich Parkway, Glen Allen, VA 23059. The deadline for submissions is Sept. 1.
"We do encourage anyone who is interested to share their samples with us as soon as possible, because slots will be filled as the music is reviewed," Hicks said.
The State Fair of Virginia reserves the right to decline any group, band or other musical act.
This year's State Fair of Virginia will run from Sept. 27 through Oct. 6. Information is available at StateFairVa.org.
The State Fair is held each fall at its permanent home at The Meadow Event Park in Caroline County. The fair's mission is to increase agricultural and natural resource awareness and interest through educational programs, exhibitions and competitions in a fun, family-friendly setting.