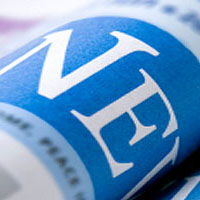 Breastfeeding USA is a national nonprofit organization that provides free mother-to-mother counseling through nationally accredited counselors. The Shenandoah Valley Chapter of Breastfeeding USA is pleased to announce that it offers two free monthly breastfeeding support group meetings for pregnant and nursing mothers to attend. An afternoon meeting is held on the fourth Thursday of each month at Augusta Health Care for Women. In addition, an evening meeting is held during the second Tuesday or Thursday of each month in the nursery of First Presbyterian Church in downtown Staunton.
Additionally, support is provided to mothers through local Breastfeeding USA Counselor Megan Hartless by telephone and e-mail. Mothers can contact Mrs. Hartless with breastfeeding-related questions for one-on-one support and guidance. More information about the chapter, the full meeting schedule, and a series of breastfeeding articles and links can be found at valleybreastfeedingsupport.wordpress.com.
About Breastfeeding USA: Breastfeeding USA, Inc. provides evidence-based information and support, and promotes breastfeeding as the biological and cultural norm. We accomplish this through a network of accredited breastfeeding counselors and comprehensive resources for the benefit of mothers and babies, families, and communities.