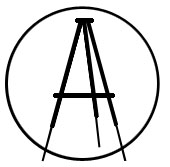 The Shenandoah Valley Art Center, during the month of July, is exhibiting the works of SVAC member artists, in an exhibition judged by Jim Sconyers, Jr., Associate Professor in the Department of Art and Art History, Mary Baldwin College.
Artists selected by Sconyers for recognition are: Sue Rosen, Best in Show, Jane Tressel, second place, William Reed, third place and six additional artists received honorable mention awards. The art center is proud that it is a community based organization that showcases and supports its talented members with this annual exhibition.  The collection of artwork will feature the artists' major works in a variety of media. Please include a visit to the art center in your summer schedule.
Don't miss the work exhibited in the Docent Room by Waynesboro artist, Kayla Swearingen, a portrait and landscape painter of primarily watercolor paintings.
Come enjoy the gathering of folks seeking creative inspiration, camaraderie, and sharing of techniques through art activities and classes. Please join us for a free open studio opportunity on third Thursdays, 11:00 a.m.-1:00 p.m. with the Art Trading Card Group.  Watercolor classes, taught by Pat Garnet, are designed to meet the needs of the student.  Come once, or come every week!  Learn from a master!  Bring paint, brushes, paper, and creativity each Tuesday, 1:00 – 3:00 p.m. with an $11 fee per selected session. A workshop of Raku, a Japanese form of ceramics, will be taught by Lynn Hilton Conyers at Windtuck Pottery, Lyndhurst on July 11, 17 and 18. Preregistration is required and limited enrollment is available.
Shenandoah Valley Art Center offers a Summer Art Camp for Kids. Week one will be coordinated by Pat Garnett and held at the art center, July 14 – 18, 10:00 a.m. – 1:00 p.m. for kids ages 6 – 11, and will focus on several different projects ranging from sculpture to painting.  Week two will feature ceramics and will be held at the Lyndhurst ceramic studio of Lynn Hilton Conyers.  The class will meet July 21, 22, 24 and 25, 9:00 a.m. – 12:00 p.m.  All materials are provided as part of a handbuilding and wheel throwing clay experience for kids ages 6 and older. Art Camp is perfect for imaginative young artists who love to create art! Contact the art center for specific information and pre-registration.
Open studio opportunities in the Virginia Ross Education Studio are available to printmakers and ceramic artists.  Apply on line at www.SVACart.com.
The Fall Foliage Festival Art Show application for the show to be held on October 11 and 12 is online and available to professional artists.  Recently the show was voted one of the top three art events in Virginia by "Virginia Living"
The art center is a retail alliance partner with the Artisan Center of Virginia. In the SVAC Gift Shop you can find the perfect creative gift in fiber, jewelry, wood, glass, pottery, and more by juried artisans from Virginia and SVAC member artists.
The Shenandoah Valley Art Center is located in downtown Waynesboro at 122 S. Wayne Avenue.  Galleries are open to the public 10:00a.m. – 4:00p.m., Tuesday through Saturday.  For more information, call (540) 949-7662 or visit www.svacart.com.