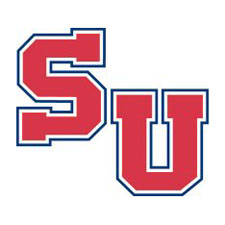 The Shenandoah University baseball team will host its second-ever ALS Walk this Saturday, September 26. Spearheaded by the baseball team and assisted by various additional SU athletic programs including football, softball and women's lacrosse, the second-ever walk begins at 9 a.m. and runs through campus.
Last year, the walk raised approximately $40,000 and the team has a goal of $45,000 this year.
Participants can sign up for the event, or donate to the cause, by visiting the walk website.
"This is very personal passion of mine," SU head baseball coach Kevin Anderson said. "I lost my mother-in-law, Sherry Stiles, to this disease just over two years ago. She was a great lady who donated her body to the ALS organization for research.
"Having witnessed ALS first hand, I would like to encourage everyone to get involved to help us find a cure."
Members registering under 'Sherry's Bluebirds', a team created in Stiles' memory, will receive a Walk to Defeat ALS t-shirt as well as an Always Loving Sherry t-shirt.
Anderson and the baseball team also invite all team members to Home Plate Farm (180 Thurston Court, Clear Brook, Va.) following the event for a picnic and celebration in Stiles' honor.
There will be activities for children as well as food and beverages.
At the walk, there will be a moon bounce for the kids, DJ and an ice bucket challenge station. Sodexo is providing food and beverages at the event.