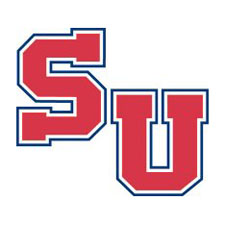 Shenandoah University is set to become the newest full-time member of the Old Dominion Athletic Conference, effective in all sponsored sports at the beginning of the 2012-13 academic year. The acceptance of Shenandoah's application for admittance was ratified last week at an annual meeting of the ODAC's presidents.
"The colleges and universities in the Old Dominion Athletic Conference enthusiastically welcome Shenandoah University to our athletic association," stated Emory & Henry College President and ODAC President's Council chairwoman, Dr. Rosalind Reichard. "Our affiliation with Shenandoah will benefit all of us who are committed to providing a well-rounded NCAA Division III collegiate experience with rigorous academic programs, competitive athletics, and participation in other co-curricular and extra-curricular activities."
Shenandoah's welcome into the ODAC concludes a thorough process undertaken by the league's administration in exploring the conference's membership profile. The addition of Shenandoah marks the first change in ODAC membership since January 12, 1999, when Catholic University was added as an associate member to compete in football.
"We are pleased to have Shenandoah University as the 14th member of the Old Dominion Athletic Conference," said ODAC Commissioner, Brad Bankston. "The invitation concludes a thorough study of our conference and its membership options. Shenandoah is a great academic and athletic fit that possesses a broad-based athletics program grounded in the Division III model – a model that places the emphasis on the student-athlete's entire educational experience."
Currently a majority member of the USA South Athletic Conference, Shenandoah also competes in the Colonial States Athletic Conference (men's lacrosse) and the Middle Atlantic Conference (field hockey and track & field) on an associate basis. Beginning in the fall of 2012, Shenandoah will become the 14th full-time member in the ODAC, bringing its sponsorship of 20 men's and women's sports to the ODAC's stable of 22 championship-sponsored disciplines. The Hornets do not compete in women's swimming and equestrian.
"This is a great day for SU, our athletic department and especially for our student-athletes," stated Shenandoah President, Dr. Tracy Fitzsimmons. "I believe that SU's competitive athletic program and strong commitment to academics make us a good fit for the ODAC. I look forward to years of spirited competition with our ODAC colleagues."
The Hornets bring with them a number of high-quality, competitive athletic programs. Most recently, the SU baseball team has seen considerable success with back-to-back trips to the NCAA Division III National Championship Series in Appleton, Wisc. Shenandoah appeared in the USA South title game in both 2009 and 2010, winning the championship in the latter year, and parlayed both postseason stints into NCAA Division III regional crowns at Salisbury (2009) and Fayetteville (2010).
Shenandoah has also won USA South championships (either tournament or regular season) in men's basketball, football, women's basketball, women's lacrosse, women's soccer and softball.
SU student-athletes have shown prowess in the classroom. Since 2007, Hornet student-athletes from five different sports have earned nine ESPN The Magazine Academic All-America Awards, presented by CoSIDA. Additionally, 94 Hornets were honored as 2009-10 Academic All-USA South team members.
"We have always wanted to be affiliated with one conference for our 20 intercollegiate programs," explained Shenandoah Athletic Director, Dr. Wayne Edwards. "The Old Dominion Athletic Conference provides that opportunity and is synonymous with academic and athletic excellence. We are thrilled to have the opportunity to become a full member of the ODAC and look forward to meaningful and collegial relationships with each of the other 13 schools in the conference."
Shenandoah is a four-year co-educational institution that offers 43 undergraduate and 25 graduate degrees. Affiliated with the United Methodist Church, Shenandoah's main campus is situated on 100 acres of land in the northern Shenandoah Valley in Winchester, Va. Approximated 3,300 students (both undergrad and graduate) enjoy the fruits of the Shenandoah Valley's recreational and educational resources as well as the opportunities afforded by the school's 70-mile proximity to Washington, D.C.
Celebrating its 35th year of operation, the ODAC is one of the nation's largest NCAA Division III conferences. The 14-member ODAC (prior to the addition of Shenandoah), including one associate member, sponsors championships in 22 sports (10 men, 12 women) and houses 10 co-educational schools and three single-gender institutions comprising the current 13 full-time members. Headquartered in Forest, Va., the ODAC has garnered national recognition in co-hosting 49 NCAA Division III national championships with the city of Salem, Va., over the past 17 years.