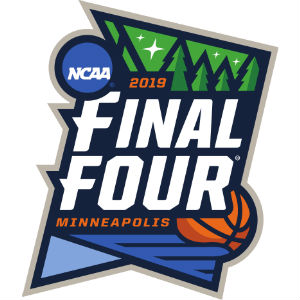 On Saturday the selection committee announced its top 16 seeds for the NCAA tournament. Now after this weekend's action I will take a second swing at this bracketology thing and see who the biggest movers up are, who took the biggest falls and who is new to the big dance.
East
1 Duke
16 Norfolk St/ Monmouth (Colombia, SC)
8 Ohio State
9 St. John (Colombia, SC)
5 LSU
12 Belmont (San Jose, CA)
4 Wisconsin
13 New Mexico State (San Jose, CA)
6 Virginia Tech
11 Minnesota (Tulsa, OK)
3 Marquette
14 Texas State (Tulsa, OK)
7 Miss State
10 Temple (Des Moines, IA)
2 Michigan
15 Loyola Chicago (Des Moines, IA)
South
1 Tennessee
16 Sam Houston State (Colombia, SC)
8 Cincinnati
9 Baylor (Colombia, SC)
5 Villanova
12 Davidson (Hartford, CT)
4 Florida State
13 Lipscomb (Hartford, CT)
6 Buffalo
11 UCF (Tulsa, OK)
3 Purdue
14 Radford (Tulsa, OK)
7 TCU
10 Alabama (Jacksonville, FL)
2 UNC
15 Northern Kentucky (Jacksonville, FL)
Midwest
1 Virginia
16 Bucknell (Columbus, OH)
8 Washington
9 Ole Miss (Columbus, OH)
5 Kansas State
12 Clemson/Arizona St (San Jose, CA)
4 Nevada
13 Vermont (San Jose, CA)
6 Texas Tech
11 NC State/Seton Hall (Jacksonville, FL)
3 Houston
14 UC Irvine (Jacksonville, FL)
7 Maryland
10 Oklahoma (Des Moines, IA)
2 Kentucky
15 Montana (Des Moines, IA)
West
1 Gonzaga
16 Prairie View A&M/ St. Francis (PA) (Salt Lake City, UT)
8 Auburn
9 Texas (Salt Lake City, UT)
5 Iowa State
12. Yale (Hartford CT)
4 Louisville
13 Hofstra (Hartford CT)
6 Iowa
11 Wofford (Salt Lake City, UT)
3 Kansas
14 ODU (Salt Lake City, UT)
7 Syracuse
10 VCU (Columbus, OH)
2 Michigan State
15 South Dakota State (Columbus, OH)
Last Four In:
NC State
Seton Hall
Clemson
Arizona State
First Four Out:
Arkansas
Indiana
Butler
Creighton
Newcomers: Clemson, Arizona State, Yale, St. Francis (PA), Monmouth
Who's moving up?
Clemson: Its funny that a home win over Virginia Tech took Clemson from a team that was not even on my first four out list to now being one of the last four in but that is what happened. Clemson jumped up 9 points in the RPI and some loses by other bubble teams helped the Tigers make a push for a spot in the tourney. It's been a disappointing season so far in Clemson but maybe the win on Saturday was the spark the Tigers need.
Arizona State: It's not a secret that the PAC 12 is an awful train wreck this season. The Sun Devils had just gotten beat down by a bad Washington State last week but managed to pull together this weekend and knock off the PAC 12 best Washington Huskies. The RPI for the Sun Devils dropped despite the win but it was enough for me to just put them back in field.
Florida State: The Seminoles had a come from behind overtime victory over a good Louisville side to add another quality win to the Noles resume. Things had been rough in ACC play for Florida State but they may have cracked a spot into the top 16 it the committees eye.
Yale: Yale is now in first place in the Ivy League, and with their strong RPI number they will likely find themselves a 12 or 13 seed come March if they get the Ivy League bid. Yale is a veteran team that could be a handful for whoever their first round opponent might be.
Who took the biggest hit this weekend?
Virginia Tech: I did have the Hokies as a six seed last bracketology and still do now, but the loss to Clemson doesn't do any favors. Their RPI is not bad but their S0S is Seth Greenberg era bad despite a non-conference win over Purdue. Honestly, the win over Purdue is really the only noteworthy thing the Hokies have done this season (the wins over Syracuse and NC State are good but nothing special) if the Hokies don't get another strong win before March they could be dropping in the seeding to an eight or nine.
Oklahoma: The Sooners are just unraveling before our eyes. I did not expect much from Oklahoma before the season started but in November and December I was impressed with the Sooners. Since Big 12 play Oklahoma has looked like their basketball team was replaced with their football teams defense. Oklahoma is 3-8 in conference play now and honestly are only holding on to a spot in the field because of their S0S. They could find themselves sitting at home in March if things continue to go south.
Compiled by Seth Megginson