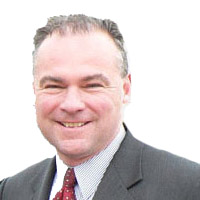 Speaking at the South Carolina Women's Democratic Council breakfast today, U.S. Senator Tim Kaine (D-Va.) joined the Ready for Hillary effort, encouraging Hillary to run for president and pledging his support for her candidacy should she decide to do so.
Kaine is in Columbia as the keynote speaker for the annual South Carolina Jefferson Jackson Dinner.
Kaine, then the governor of Virginia, was an early supporter of Barack Obama in the 2008 presidential nomination cycle.
Excerpts from Kaine's remarks, as prepared for delivery, follow:
Secretary Hillary Clinton is the best person to be our 45th President for many reasons. She is a classic American optimist with the background and experiences necessary to lead this country in a very complicated world.
She has a deep history of engagement in domestic policy issues—the economy and jobs, education, the equal status of all, children and family programs—that started long before she came to Washington. …She understands the challenges facing Americans from all walks of life and has the compassion and skill necessary to help improve our everyday lives.
She has a powerful background in international and foreign policy. Her work as First Lady, Senator and Secretary of State has given her unmatched knowledge of the world, of our allies and opponents, and of global leaders—public and private—who can be partners for progress in the years ahead.
…
Our country will have no shortage of challenges to tackle in the future. … And the very list of challenges on the table tells us who the next President should be. That's why I stand with you today to encourage Hillary Clinton to run, to pledge my support for her candidacy if she does and to ask you to make that same pledge.
…
In 2006, nearly 2 years before the 2008 Presidential election, I told my friend, then-Senator Barack Obama, that I would support him if he ran for President of the United States. I was and am proud that I was an early supporter of our great President. I made my decision early because I knew something—he was the right person for the job but getting there would be hard. And I figured that the sooner I started helping him in Virginia, the more helpful I would be.
I'm stating my support for Hillary Clinton today for the same reason. She's the right person for the job. I'll be starting my fifth year in the Senate on Inauguration Day 2017 and she's the partner I know I'll want to be working with in the White House on all fronts.
But getting there will still be hard.
If it were easy for women to achieve top leadership spots in this country, Congress would have more than 18 percent women serving. More than five percent of Fortune 500 companies would have a woman CEO. And women would be seated on more than a quarter of the federal benches across the country.
…
So I'm doing my bit now to encourage Hillary Clinton to run. I'm encouraging my constituents in Virginia and also encourage all of you to do the same thing by joining the Ready for Hillary movement that already has two million supporters. Pledge your support right now so that Hillary Clinton will know that, should she take this step, there are millions of us ready to take the field with her and make sure she wins.