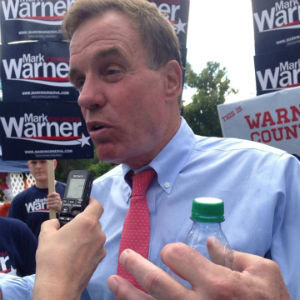 Today, U.S. Senator Mark Warner will kick off the Tackling Student Debt Tour, where he will meet with students on college campuses to discuss his efforts to work across the aisle to make a college degree more affordable by finding bipartisan solutions to tackle the student debt crisis.
 
Student borrowing is steadily on the rise, with student debt surpassing credit card debt at $1.2 trillion. The average student graduates college with almost $30,000 in debt. Senator Warner was the first in his family to graduate college, and paid for his education through student loans.  He is working in the Senate to make college more affordable so that students can have a fair shot at success without the burden of crippling student debt.
 
Senator Warner has introduced several measures to deal with student debt:
 
The Dynamic Student Loan Repayment Act:  Senators Mark Warner and Marco Rubio (R-FL) introduced this initiative to create a streamlined and automatic income-based repayment system that helps borrowers pay back their debt at a more affordable and manageable pace.  
 
The Employer Participation in Refinancing Act: Senator Warner partnered with Republican Senators John Thune and Kelly Ayotte to advance the option for employers to pay down an employee's already existing student debt through the tax-free employer education assistance program.
 
The Student Right to Know Before You Act: With Senators Marco Rubio and Ron Wyden, Senator Warner introduced the bipartisan bill to increase the transparency of colleges' performances. This initiative is one step forward in allowing students and their families to understand the financial investments and potential outcomes that come from a post-secondary education.