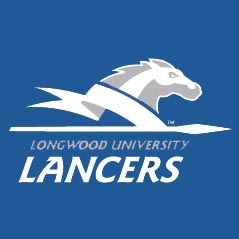 Longwood University dropped a heart-wrenching 100-99 men's basketball overtime decision to visiting Seattle University Saturday afternoon at Willett Hall in Farmville.
The Lancers (8-16) led 51-32 at halftime before the Redhawks (7-14) rallied in the second half, scoring the final six points of regulation to force overtime, and then closing with the final five points of the game over the last 12-seconds for the win. 
Longwood was led by senior Antwan Carter|St. Petersburg, Fla. (St. Petersburg) with 27 points and a game-high 13 rebounds for his ninth double-double of the season and the 36th of his career, and senior Martiz Washington|Hopewell (Christchurch) added career highs of 24 points, eight rebounds, and six assists.  Seattle was led by Aaron Broussard with a game-high 33 points, including the decisive basket with just 1.2-seconds remaining.
"I couldn't be prouder of the effort of our guys, of the way they have paid attention to details recently, and how they have been able to put what we need to do into action on the court," said ninth-year head coach Mike Gillian.  "We were able to control the first half today and played very well.  Seattle was able to make it hectic in the second half and overtime, and force us into a few too many mistakes.  With all that, we were in position to win the game three different times and just needed to make one more play to come out on top."
Longwood and Seattle began evenly with the Redhawks taking an early 9-6 advantage at 16:39 on a rare three-point field goal by two-time transfer Eric Wallace (Ohio State, DePaul).  The Lancers used an 18-4 run to lead 24-13 at 11:07 as sophomore David Robinson|Chesterfield (Cosby) scored eight quick points.  LU extended its advantage to 40-22 at 6:15 on a three-pointer by sophomore Tristan Carey|Colonial Beach (La Salle) who added eight quick points as did Washington, including a pair of three-pointers.  It was 51-32 at the intermission behind Washington (15), Carey (14), and Robinson (10).
Longwood scored the first basket of the second half by Carter to take its largest lead of the contest at 53-32 with 19:26 on the clock.  Seattle was able to mount its comeback the rest of the way with its fullcourt trapping pressure defense aided by using 12 players against a tiring group of Lancers who played just seven due to injuries and a recent suspension of a starting guard — the five starters each played at least 41 minutes.  The Redhawks were within 56-50 at 14:15 as Broussard scored seven quick points and Chad Rusmussen added two three-pointers off the bench.  SU tied it at 60-60 on a jumper from Cervante Burrell at 9:54; however, LU responded with 10 unanswered points to lead 70-60 at 7:55 as Carter scored seven quick points.  The Lancers led 82-73 at 4:07 as Carter completed an old-fashioned three-point play inside, and it was 86-80 on a Carter layup at 2:00.  Broussard scored inside at 1:34 and 1:02 before Burrell tied it at 86-86 with a jumper at :30.  Robinson missed a three-point attempt just ahead of the regulation horn.
The extra period witnessed two lead changes and three ties as Longwood led 91-88 at 3:35 on another three-point play from Carter.  It was 97-93 with 45-seconds left after Carey made 2-4 free throws, and 99-95 with 17-seconds to play following two free throws by senior Jan van der Kooij|Tiendeveen, The Netherlands (Roelof van Echten).  Rasmussen made it 99-98 with a three-pointer at 12-seconds, and following a turnover by the hosts, Wallace rebounded a missed three-point attempt and fed Broussard for the game-winning layup with only 1.2-seconds on the clock.  Longwood's three-quarter court inbounds pass was deflected out of bounds at :00.3, and the ensuing pass was deflected at the buzzer as Seattle had the come-from-behind road victory over the stunned Lancers in a game that neither team deserved to lose.
Carter finished with 27 points and a game-high 13 rebounds for Longwood, adding a career-high four blocks and three assists.  Washington added career highs of 24 points, eight rebounds, and six assists along with a career-high seven three-pointers (7-13) for the Lancers.  Carey had a double-double of 20 points and a career-high 10 rebounds, adding six assists and a career-high five steals.  Robinson finished with 17 points and a career-high five assists.  LU shot 51% (35-69) from the field, including 45% (13-29) on three-pointers, and 73% (16-22) at the line.
Broussard led Seattle with a game-high 33 points.  Rasmussen finished with 18 points (6-17 3FGs) off the bench for the Redhawks.  Burrell added 14 points and a game-high 12 assists, Sterling Carter had 13 points, and Wallace had nine points and a game-high 13 rebounds.  SU shot 45% (40-89) from the field, including 30% (13-44) on three-pointers, and 58% (7-12) at the line.  Seattle forced a season-high 21 Longwood turnovers that were converted into 25 points.
It was the first-ever meeting between the two schools in the sport of men's basketball.