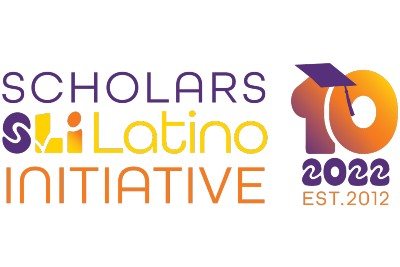 Latino Initiative has announced that it will establish an endowment at the Community Foundation of Harrisonburg and Rockingham County with a lead gift of $100,000 from Gerald F. "J.J." Smith, Jr. of Winchester.
The endowment will help sustain SLI's mission of supporting Latino/a/x high school students with college access through rigorous academic challenge, leadership development, scholarships, and supportive mentorships. Additional SLI Endowment gifts that meet contribution minimums are welcome.
"Each year for many years, SLI scholars have benefited from the Smith family's generosity," said Jason Good, SLI board chair. "Now, thanks to J.J.'s foresight in establishing this endowment to continue his support in perpetuity, many more will also be able to attend college."
Smith, until recently the president and CEO of Valley Proteins, was celebrated as a community star in 2020 by the Community Foundation of the Northern Shenandoah Valley. He serves on the board of directors of First Bank and was honored recently as a trustee emeritus of Shenandoah University.
A 501c3 nonprofit, SLI creates college access opportunities through collaborations with public school teachers and local university faculty, staff, and student mentors in Harrisonburg, Richmond, and Winchester. SLI also offers financial assistance to its scholars, since 2012 providing more than $380,000 in college scholarship awards, computer awards, and dual enrollment tuition assistance. SLI alumni have attended 21 colleges and universities.
This year SLI is celebrating its 10th year as a Virginia corporation, but the foundations of SLI's mission began well before SLI's first decade. The original SLI was founded by Peter Iver Kaufman and others in 2001 at the University of North Carolina at Chapel Hill. In 2008, Kaufman brought SLI to the University of Richmond, and later to the Shenandoah Valley, where this organization was incorporated in 2012 and became a 501c3 public charity.