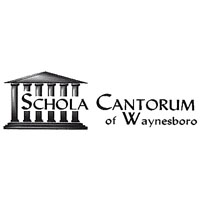 Schola Cantorum of Waynesboro will be hosting a fundraiser "Murder with a G String" on Sunday, Aug. 19, from 6-9 p.m. at Barren Ridge Vineyards, 984 Barren Ridge Road, Fishersville.
If you enjoyed last year at Barren Ridge Vineyards, you will not want to miss this year's event; if you missed it, this will be an even more fun-filled evening with a full dinner, door prizes, and a great murder mystery with well-known area "persons of interest" Maureen Drumheller, Don Coffey, Bob Wright, Betty Tindall and Barbara Spilman-Lawson in a one-time performance which has been written just for Schola.
Singing guest Larry Evans will add to the entertainment and many more interesting raffles for a chance on your favorite prize will be offered.
Dinner, served at 6 p.m., will include a complimentary glass of red or white wine. You may purchase award winning Barren Ridge wines to enjoy or take home.
Seating is limited, so you will want to make your reservations early. Send your $35/person check by Aug. 10 to Schola Cantorum P.O. Box 253, Waynesboro, Va. 22980. Reservations may be picked-up at the door beginning at 5:30 p.m.
Raffle tickets are 1 for $5; 5 for $20; 10 for $35 and 20 for $60. You don't need to be present to win any of these raffle prizes: Tooth-whitening ($699 value), 6 months YMCA new family membership ($356), 1 hour home deck inspection ($200) , Pulsar men's watch ($99.50), 1 hour website design/marketing consult ($75), A pair of season tickets – Waynesboro Players ($60). We are also selling raffle tickets for a beautiful hand-made quilt which will be on display at the fundraiser. The drawing for that will be in December at Schola's Community Messiah Sing-In.
For more information contact Charles Downs at 540-949-6752.